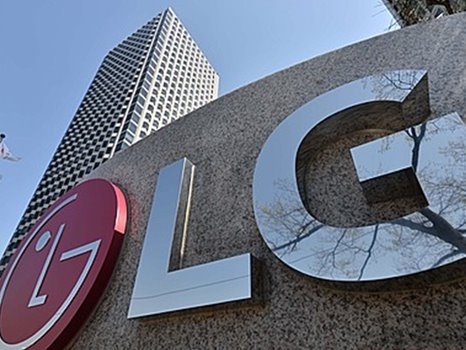 Amid the anticipation ofventuring into electronic equipment business, the 2020 climb rate of LG Electronics share price overpassed that of Samsung Electronics.
LG Electronics closed with $124.43 (135,000 won) per share on Dec. 30, the last trading day of 2020.This is a 2.66% increase from the previous day's value.
The company's December share price rate increase is particularly remarkable considering its status as beingone of the top large-cap companies in South Korea.
LG achieved an astonishing increase of 57.9% in share price during the month of December andwith this year's increase rate of 87.24%, LG Electronics surpassed SamsungElectronics yearly increase rate of 45.16%, by a huge lead.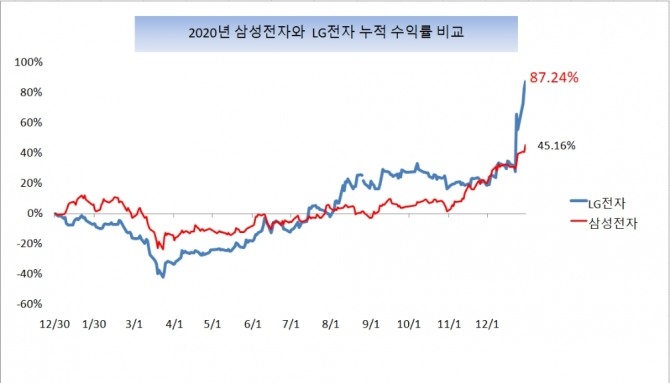 This strong performanceof LG Electronics began when it announced this past Dec. 23 that it will joinhands with Canadian company Magna International Inc., world's third largestautomobile parts manufacturer, to create a "joint venture in electric carparts."
When everybody else was rejoicing about Samsung's share price increase, LG's shareholders were quietly cheeringinside.
In the first half of 2020, LG continuously showed a poorer earnings rate than that of Samsung when eachcompany's 2020 cumulative share earnings rate is compared against each other's.
LG's share prices continued its positive climb rate from August onwards, but come November,semiconductor-related stocks performed strongly, yielding a relativelysatisfactory earnings rate for Samsung.
LG Electronics closed 2020's stock market with recording an impressive share price increase inDecember and with a great lead over Samsung Electronics in terms of 2020 rateof increase in share price.
Jeong Joon-beom, Global Economic reporter