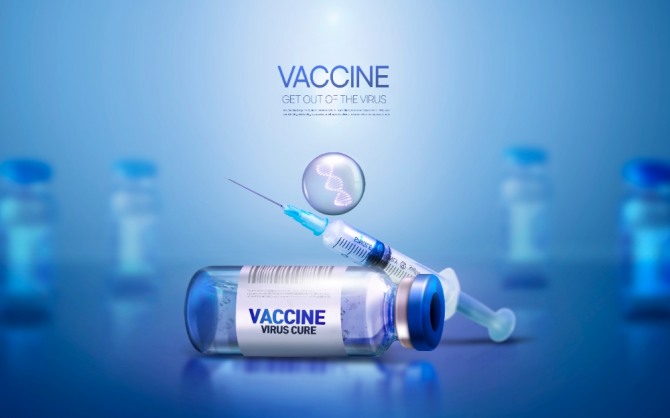 Korean quarantine authorities announced that the vaccination against the novel coronavirus infection (COVID-19) will start in the first quarter of this year.First of all, the vaccine will be given from those with recommended indications,and the first vaccination stage will be completed before November, before influenza season (seasonal flu).
Jung Eun-kyung, Commissioner of the Korea Disease Control and Prevention Agency(KDCA) (Dae-bon Bang), announced this information during the COVID-19 briefing at the Center for Disease Control and Prevention in Osong, Chungbuk Province in the afternoon of the 4th.
"Despite the expected COVID-19 pandemic continuation around the world including Korea in 2021, this year, we will prevent deaths in high-risk groups and maintain the medical system through vaccination," said Jung. "Securing group immunity will block the spread of virus among local communities. With an aim of doing so, we will make necessary preparations and provide the vaccine that has proven safety and efficacy to start conducting safe vaccination."
Jung noted, "The government is preparing a special vaccination plan in line with signing of the pre-purchase contract for a total of 160 million doses (56million people)."
Next, the KDCA Commissioner Jung added, "First of all, we are preparing the basis for implementing the COVID-19 vaccination under the Act on the Prevention and Management of Infectious Diseases (Infectious Disease Prevention Method),and preparing the necessary requirements for vaccination, such as vaccination registration system and response plan to adverse reactions."
Jae-Yeong Hwang, Global Economic Reporter