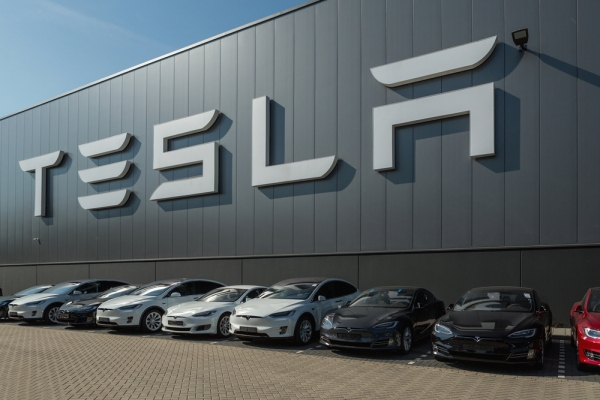 It has been analyzed that private investors of South Korea who invest directly in foreign stocks mainly invested in electric vehicle companies and growth stocks as the global stock market showed an upturn at the end of last year.
According to Jan. 5 data from Korea Securities Depository's information portal, SEIBro, the greatest amount of net foreign stock purchase was in Tesla Inc in the last quarter of 2020. Domestic investors of South Korea had net bought $991.52 million (1.74 trillion won) worth of Tesla shares in the fourth quarter of last year.
After Tesla, South Korean private investors had net bought the greatest number of stocks of ARK Innovation ETF (ARKK ETF), which is an exchange-traded fund for growth stocks, for$185.03 million (200 billion won). The next greatest amount of net purchase was in Chinese company Nio Inc (NIO) stocks at $160.77 million (173.9 billion won).Apple Inc was next, with South Korean private investors buying a net of $144.21million (156 billion won).
American data analysis company, Palantir Technologies, and Chinese electric vehicle manufacturer Xpeng Inc were also among the top companies invested in.
Tesla also led overwhelmingly in the value of foreign stocks owned by South Korean investors. At the end of last year, the total value of Tesla shares was $7.49 billion, far exceeding that of Apple shares ($3 billion), Amazon.com Inc shares ($2.11 billion), Nvidia Corporation shares ($1.15 billion) and Microsoft Corporation shares ($1.08billion).
Even until recently, the trend for investors in South Korea was to invest towards growth stocks such as stocks of electric vehicle companies.
Tesla, Apple, ARKK ETF, Palantir Technologies and Nikola Corporation were found to be the top five companies that South Korean investors bought stocks of during the month of December in 2020.
Tesla stock price rose by 226% within half a year last year, going from $215.96 at the end of June last year to $705.67 by the year's end. NIO increased to $48.74 from $7.72, the price at end of June last year, and Xpeng experienced an increase of 328% since it went public.
Jeong Joon-beom, Global Economic reporter