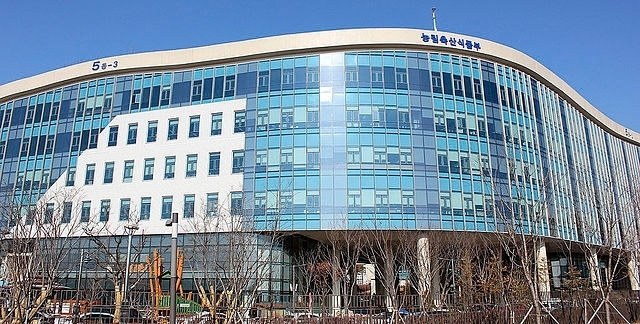 Last year, despite the outbreak of COVID-19, Korea recorded the highest export of agricultural products in the record history.
According to the Ministry of Agriculture, Food and Rural Affairs' statement on January 5, last year's agricultural product export was amounted to $7.57 billion USD with an increase of 7.7% compared to that of last year.
Export of fresh agricultural products, mainly kimchi and ginseng, increased by 3.4% and totaled $1.43 billion USD.
Kimchi, Korean traditional fermented cabbage sales went up 37.6% amounting 144.5 million USD.
Export of grapes, such as Shine Muscat increased by 32.8% to 31.2 million USD, and citron tea sales increased by 31.9% to 50.8 million dollars, respectively.
In the processed food sector, convenience foods such as instant noodles and processed rice, export values increased by 8.8% to $6.14 billion.
In case of ramen, Korean instant noodles, it reached the first $600 million export record.
As for processed rice products, tteokbokki, Korean rice cakes, and porridge that became popular as home convenience foods, exports to the US reached an all-time high, reaching $137.6 million, an increase of 26.7%.
Country-wise, USA market recorded a 38% growth, South East Asian countries 9.1%, and China 2.9%.
Export growth to US was recorded particularly high, expanding 30% since March last year due to consumer preferences in fresh and processed foods, such as ramen, kimchi and processed rice. With 1.21 billion USD, export to US has surpassed export to China with 1.14 billion USD and has become the second largest export destination.
The biggest export target area is East Asian region, the so-called Korean New Southern Policy market, totaling $1.56 billion USD.
Jeong-seon Lee, Global Economic Reporter