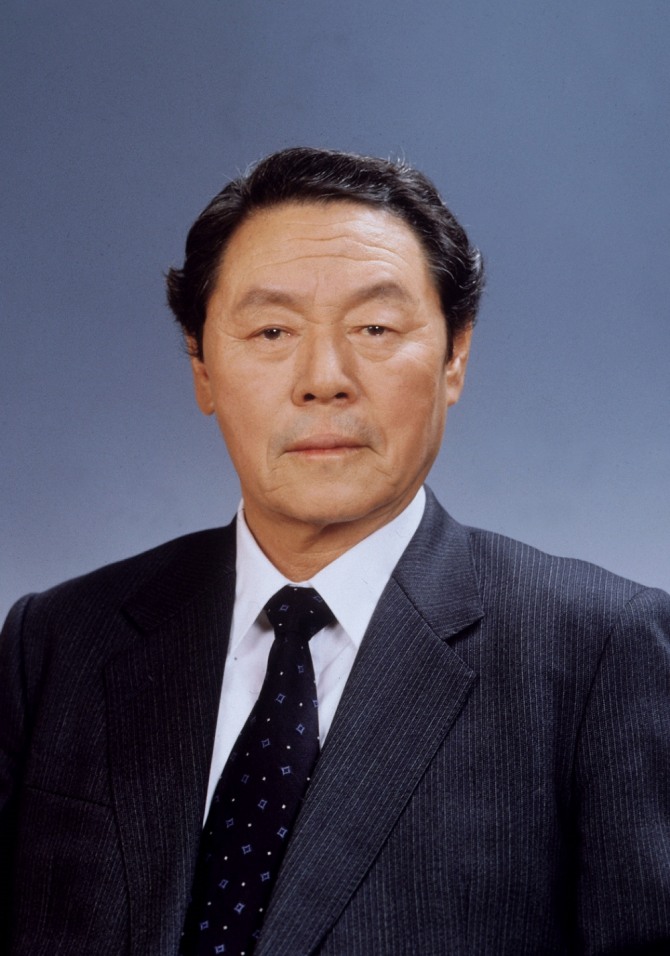 Chairman Shin Chun-ho (89), who has led Nongshim, a leading domestic food company, for 56 years has stepped down from the front line of management. Vice Chairman Shin Dong-won (63) will take over as a Chairman opening a new horizon for Nongshim.
Chairman of Nongshim Group Shin Chun-ho (89), whose term expired on Mar.16, was replaced from the position of registered director at this shareholders meeting, so he withdrew from the front line of management 56 years after the founding the company in 1965, passing the 2nd generation of management to his eldest son Shin Dong-won.
Nongshim held the 57th regular shareholders meeting at the office building in Sindaebang-dong, Seoul on Thursday, and appointed Vice Chairman Shin Dong-won, Vice Chairman Park Joon, and Vice President Lee Young-jin as executive directors. Chairman Shin Chun-ho was not reappointed as an executive director. In-Hong Yeo, President of Korea Agro-fiseries & Food Trade Corporation and Professor Ji-yeon Kim of Seoul National University of Science and Technology were appointed as outside directors.
On this day, Vice Chairman Shin Dong-won announced the management philosophy of the "Shin Dong-won's system", saying, "We will do what Nongshim has done well, and reform what we did wrong."
Vice Chairman Shin said, "My father was very unwell, so he was admitted to the hospital. There are many rumors about his health, but nothing has been decided." The management motto was "Confirm previous mistakes and be wary of them". He also emphasized that "(new business of) health related foods are crucial," and "collagen products have been successfully launched, and meat product daecheyuk, which was introduced last year, is planned to be properly released this year."
Regarding whether ramen prices should be raised, he said, "There is no decision yet," and said, "There is cost pressure due to rising raw material prices and oil prices. There are concerns that performance might be poor. We will decide upon necessity."
Nongshim organized the succession in advance. Vice Chairman Shin Dong-won has been the CEO of Nongshim since 2000 and is the largest shareholder with 43% of Nongshim Holdings, a holding company in Nongshim. Vice-Chairman Shin Dong-yoon, the second son of Chairman Shin, is in charge of Yulchon Chemical, an affiliated company that focuses on the electronic materials and packaging business, and vice-chairman Shin Dong-ik, the third son, leads Mega Mart.
Vice-Chairman Shin was recognized for his management skills by successfully conducting overseas business in China and the United States. He joined Nongshim in 1979 as an employee of Nongshim, served as Managing Director in 1994 and Vice President in 1996. Vice Chairman Shin made achievements in expanding Nongshim's overseas business. The industry expects that Nongshim's overseas business will be more resilient with vice chairman Shin's appointment as chairman.
By Global Economic reporter Min-ji Son