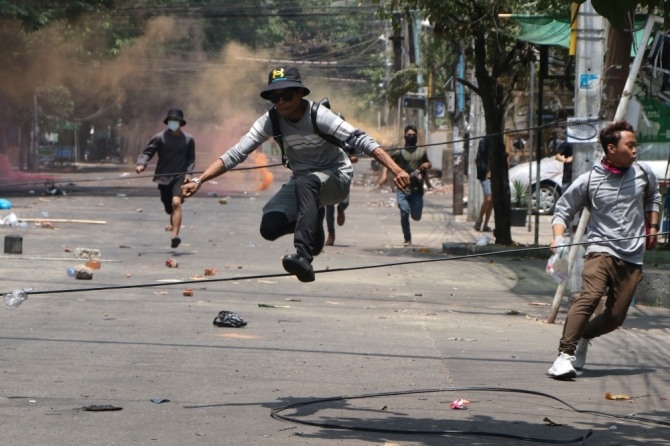 When a local employee working for Shinhan Bank in Myanmar was injured by gunfire on her way back home from work, the South Korean bank raised the state of crisis to level three and temporarily closed its branch in Myanmar.
According to Shinhan Bank on Thursday, a local employee who works at the bank's Yangon branch in Myanmar was shot at around 5pm the day before while returning home in her vehicle. She has since been taken to a nearby hospital and is receiving treatment.
After the Myanmar military began a
coup d'etat
in the country, the local central bank had ordered normal operations, but Shinhan Bank was only overseeing essential duties such as facilitating remittances for South Korean companies in Myanmar. Except for having a minimum number of operating personnel, the bank was having all other employees to work from home in addition to shortening business hours, in accordance with a crisis manual.
However, the bank elevated the crisis level after the incident occurred and has temporarily closed its Yangon branch, as well as have all employees to work remotely. The bank took such measures for the safety of its local employees and employees dispatched from South Korea.
"We are considering the gradual withdrawal of dispatched employees," said an official of Shinhan Bank. "The plan is to support essential tasks for customers of the Yangon branch through Shinhan Bank's head office in South Korea."
By Global Economic Reporter Sang-Il Baek