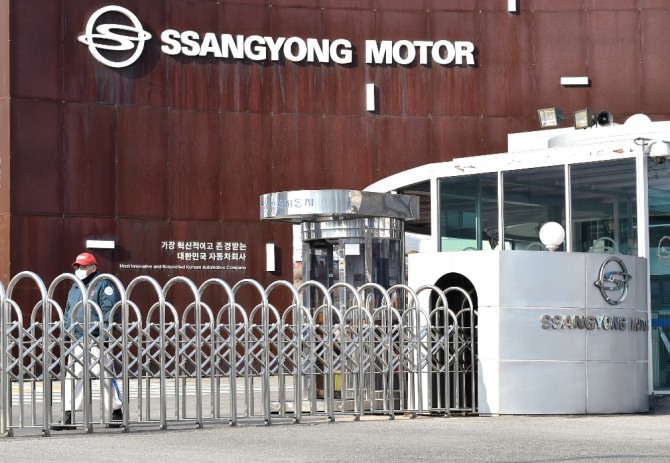 The court said it could no longer delay the process and decided to commence the rehabilitation procedure for SsangYong Motor. However, the court said that it could be reviewed if an effective improvement plan is proposed in the future.
The Seoul Court Rehabilitation Division 1 (Chief Judge Gyeong-hwan Seo) commenced the rehabilitation procedures for SsangYong Motors on Apr. 2.
Earlier, on Dec. 21 2020, Ssangyong Motor applied for the commencement of rehabilitation procedures. The judiciary took preservation measures to the effect of prohibiting the repayment or provision of security for monetary debts arising before 5 pm on the same day. A preservation measure is a disposition that freezes the debtor's assets.
The judiciary accepted the Autonomous Restructuring Assistance (ARS) program that SsangYong Motor had applied for with the commencement of rehabilitation procedures and decided to hold the commencement until Feb. However, Ssangyong Motor was unable to reach an agreement on private restructuring according to the ARS program in the end.
Accordingly, the court ordered Ssangyong Motor to prepay expenses on Mar. 2, and on the same day a correction order was issued for the▲ Major shareholder Mahindra's approval letter from the Central Bank of India ▲ Letter of intent (LOI) in regard of HAAH Automotive investment▲ supplementation of data related to Ssangyong Motor's self-reliance plan.
SsangYong Motor had a policy to pursue a short-term court management (P plan) by consulting with HAAH and receiving a letter of intent regarding the take over, and then sharing the rehabilitation plan with creditors.
Ssangyong Motor's P Plan is about Mahindra lowering its stake through capital reduction. HAAH will become a major shareholder (51%) by participating in a paid-in capital increase of $250 million (about 280 billion won).
In fact, Mahindra received Reserve Bank of India's (RBI) approval to reduce Ssangyong's stake from 75% to 25% for the sale of SsangYong Motor.
BY Global Economic reporter Sang-young Jung