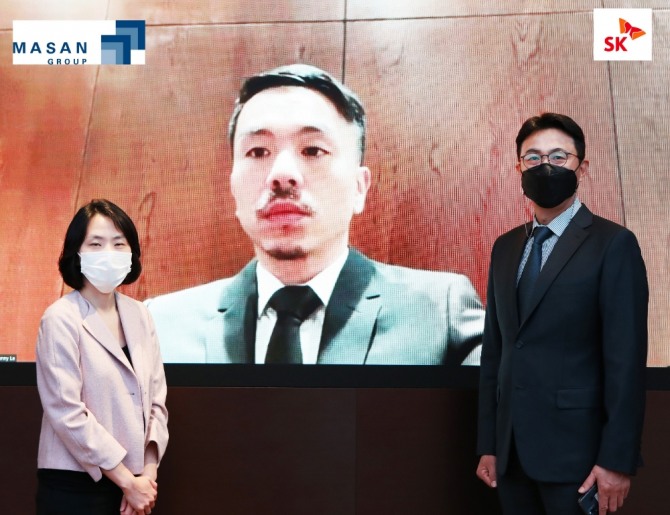 SK Group's strategic partnership with Vietnam's Masan Group is leading to full-fledged achievements.
SK announced Tuesday that it has signed a contract to purchase a 16.3% stake in VinCommerce, a distribution subsidiary of Masan Group, for $410 million (about 460 billion won). In 2018, SK exercised the "selective priority investment right" secured when investing in the Masan Group. VinCommerce, which operates 2,300 convenience stores and supermarkets in Vietnam, is the number one distribution company with a 50% market share in the retail market.
SK official said, "We expect VinCommerce to grow into an omni-channel business that combines online and offline, such as Alibaba and Amazon," and added, "This is an investment in the value chain, distribution channel that is expected to grow rapidly in the Southeast Asian market," he explained.
Masan Group, Vietnam's largest food and beverage (F&B) company, acquired 83.7% stake in VinCommerce from Vingroup in December 2019, and is evaluated to have secured a solid market dominance in each business area through synergy with the existing food and beverage business of VinCommerce. VinCommerce sales grew by about 30% from $1.1 billion in 2019 to $1.4 billion in 2020, the first year after the Masan Group's acquisition of the company, and is expected to reach $1.8 billion this year.
According to the strategic partnership agreement, signed with Masan Group, SK acquired 16.3% stake in VinCommerce under the same conditions as Masan Group acquired the company in 2019. Through this, SK has secured significant gains as well as additional investment rights in the comprehensive consumer goods business that Masan Group is intensively fostering.
In Vietnam, the modern distribution market such as convenience stores and supermarkets continues to grow at a high rate of over 25% per year. In particular, as VinCommerce's new online and offline distribution strategy is receiving favorable reviews, the value of SK holdings is expected to increase.
SK Group established SK Southeast Asia Investment Corporation in August 2018 to secure new growth engines in Southeast Asia such as Vietnam. Since then, SK Southeast Asia Investment Corporation has made full-fledged investments by acquiring a 9.5% stake in Masan Group in October 2018 and a 6.1% stake in VinGroup in May 2019.
By Global Economic Reporter Hyeon-joo Han