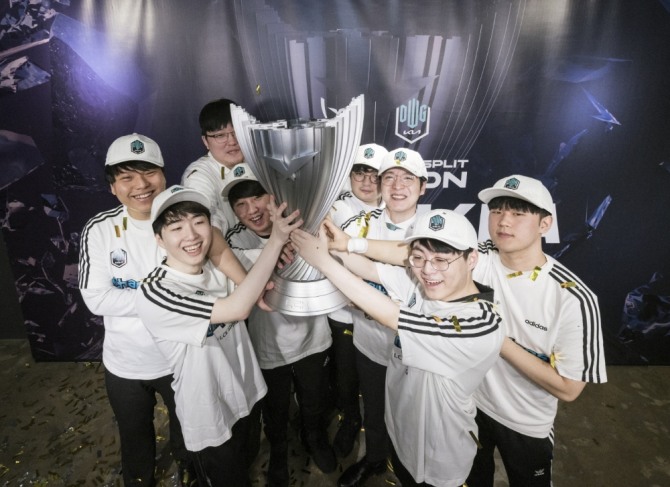 Damwon, who was the first to grab the LCK franchise, enters the Chinese market. Damwon joined forces with China's CUE GROUP to strengthen local activities in China.
Damwon announced on Friday that it has signed a marketing contract in China with CUE Korea and CUE Media at the headquarters building in Seoul.
Through collaboration, Damwon plans to significantly expand its business in China, such as securing Chinese sponsorship, content management, social media operations, and online and offline profit-making business. This is a method of coordinating various projects between CUE Korea and Korea-China, with CUE Media supporting overall local activities in China.
Damwon plans to further raise awareness in China based on the status of the company that has grown globally, with winning the LoL World Championship last year, 2021 LCK Spring League, and participating in the Korean national team at the MSI tournament held in May.
CEO if Damwon Yoo-young Lee, said, "As the Rolled Cup will be held in China this year, various local activities related to e-sports are expected to become possible." "We will actively work on becoming a global e-sports company that is expanding from China to the rest of the world."
"China is a huge market with more than 400 million e-sports viewers," said Lee Tae-hee, CEO of CUE Korea. "CUE Group maximizes the brand value of DWG KIA by utilizing its powerful network and technological capabilities in China."
CUE Group is a marketing company that is operating on the background of an artificial intelligence (AI) big data and that has been providing Chinese market growth strategies and solutions to over 2,400 Chinese and global companies. The company is actively investing in digital contents, games, and e-sports."
By Global Economics Reporter Min Chul