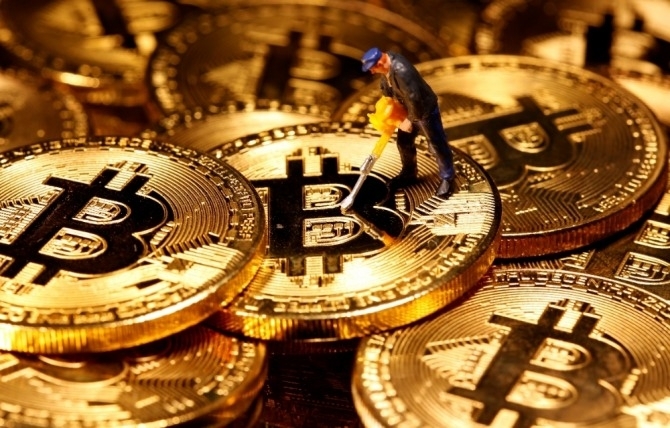 Cryptocurrency investments such as Bitcoin are on the rise. Real-name deposit and withdrawal accounts exceeded 2.5 million, and deposits exceeded 4.6 trillion won.
Democratic Party lawmaker Kim Byeong-wook said Tuesday that according to data submitted by the Financial Services Commission, as of the end of February, the number of real-name confirmation deposit and withdrawal accounts opened in the four major cryptocurrency exchanges (Bitsum, Upbit, Korbit, and Coinone) totaled 2,501,769. Considering that the number of accounts at the end of last year was 1,336,425, it has doubled in two months.
Deposits, which are live assets for investment, are also rapidly increasing. As of the end of February, investor deposits at four exchanges amounted 4 trillion 61.91 billion won. This is an increase of about 2.5 times compared to the end of last year (1 trillion 75.37 billion won).
The background of this is the recent surge in cryptocurrency prices such as Bitcoin. Recently, the new bitcoin price for a week has exceeded 81 million won. On this morning, Dogecoin, one of the altcoins (cryptocurrencies excluding Bitcoin), was traded at 508 won, a 17% increase from the previous day, and the reported price was updated.
As the cryptocurrency market is abnormally overheated, there is a growing concern about illegal speculation, a so-called "kimchi premium", the price which is formed higher in the domestic market than overseas. Accordingly, the banking sector has also taken measures to limit the monthly remittance limit in order to prevent overseas remittances suspected of being a net transaction aimed at this.
From Apr.19, Woori Bank established a new limit of $10,000 per month on the Quick Direct Overseas Remittance, which allows non-face-to-face remittances to China.
An official at Woori Bank said, "To prevent suspicious non-face-to-face overseas remittance transactions, we have decided to restrict the monthly limit of quick non-face-to-face remittances to $10,000."
Earlier, Hana Bank also lowered the limit of HanaEZ, which allows non-face-to-face remittances, to $10,000 per month.
Kookmin Bank has also limited non-face-to-face overseas remittance limit to $10,000 per day since May last year. The accumulated remittance amount for the past three months to the same recipient may not exceed $50,000.
Shinhan Bank and others have no plans to lower the remittance limit yet, but are closely monitoring the situation, including strengthening monitoring of overseas remittances.
Kakao Bank, an internet-specialized bank, also announced a cautionary note, saying that overseas remittances, which are suspected of money laundering, have been discovered.
By Global Economic Reporter Sang-il Baek