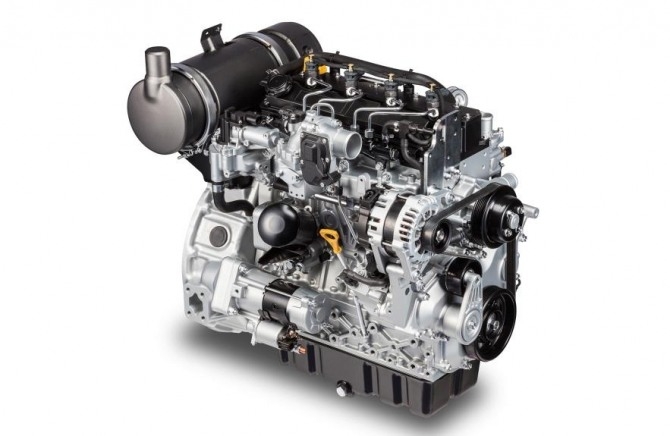 South Korea's leading heavy machinery manufacturer Doosan Infracore Co Ltd
announced on Apr. 19 that it has won an order to supply 15,000 engines for Linde China Forklift Truck Corp Ltd, a Chinese forklift manufacturer.
As per the order, Doosan Infracore will be sequentially supplying 15,000 small G2 diesel engine and G2 liquefied petroleum gas (LPG) engine from 2023 to 2027. Linde China Forklift Truck Corp will install the engines in forklifts, weighing 3.5 tonnes or less, that it will export to Europe and North America.
Doosan Infracore explained that it was successfully selected among competing bidders that included global engine manufacturers from Germany and Japan. Its eco-friendliness, high efficiency, product quality, and price competitiveness helped it to bid successfully, according to the company.
Doosan Infracore's G2 engine also fully meets both European Stage V and U.S.'s Tier 4 emissions regulations.
In particular, the new G2 engine applies Doosan Infracore's patented technology ULFC (Ultralow Fuel Consumption), which optimizes combustion of fuel, and thereby increases power and reduces consumption of fuel and engine oil to the lowest level compared to other existing models of equal grade. The new G2 engine can also go without filter change up to 1,000 hours.
"The emissions regulations that are becoming more stringent are actually becoming good opportunities to prove technological capability," said Yoo Joon-ho, vice president of Doosan Infracore's Engine BG. "We will actively attract major customers based on the best engine technology to preemptively dominate the small engine market."
Doosan Infracore already supplies G2 engines to Germany-based Kion Group, Italian tractor maker Arbos, and Chinese forklift maker Baoli. Last December, Doosan Infracore also won an order for supplying approximately 3,000 engines to China's No. 1 agricultural machinery company YTO for installation in YTO's tractors made for being exported to Europe.
By Global Economic Reporter Ji-Wan Nam