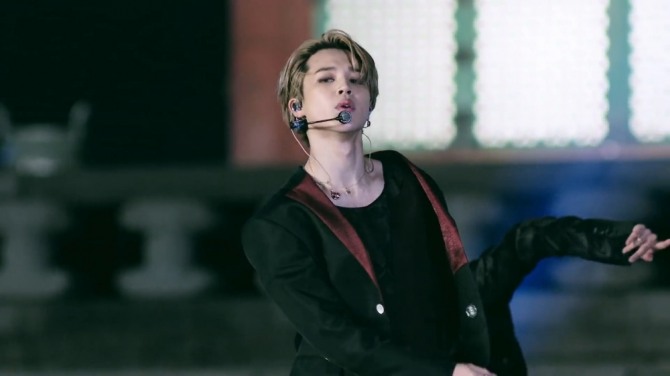 The auction of the hanbok costume worn by Jimin of BTS group has been canceled.
The auction company My Art Auction announced Thursday, "Designer Kim Lee-eul, the consignee, is feeling a great burden that this auction entry appears only in a commercial form due to the world-known status of the artist who wore it." This was explained as the background of the cancellation of the auction entry.
Previously, My Art Auction was planning to exhibit the hanbok suit that Jimin wore on the stage unfolded in the front yard of Geunjeongjeon in Gyeongbokgung Palace in the online auction that will be held on that day. The image of Jimin wearing a hanbok suit was broadcasted on the US NBC "The Tonight Show Staring Jimmy Fallon" last September.
By Global Economic Reporter Kyung-soo Kim