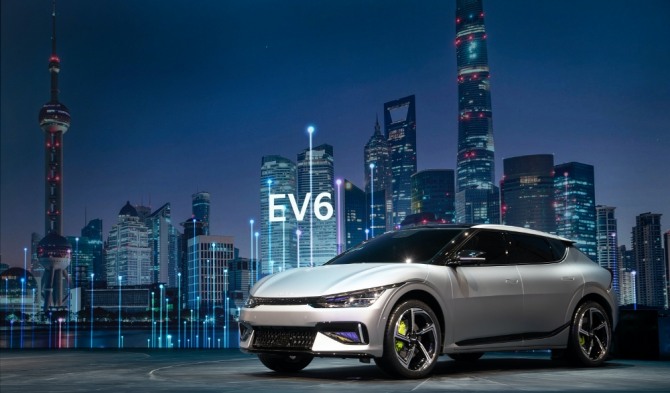 South Korea-based automobile manufacturer Kia Corp revealed on Apr. 29 that it will install tires produced by domestic tire makers on some models of the EV6, Kia's first fully electric vehicle.
Kia selected four companies as suppliers of tires for the EV6 lineup: Michelin (21 inch tire), Continental (20 inch tire), Nexen Tire (19 inch tire), and Kumho Tire (19 inch tire). Out of the four companies, Nexen Tire and Kumho Tire are South Korean tire manufacturers.
Last month on Mar. 31, the day Kia began accepting pre-reservations for the EV6, reservations for 21,016 EV6 vehicles were made, signaling a successful launch of the electric vehicle.
Kia plans to release standard range, long range, and GT-Line models of the EV6 in the second half of this year, while in the second half of next year, it plans to release the EV6's high-performance GT model.
Meanwhile, Hyundai Motor Co equips the Hyundai Ioniq 5 vehicles, which are built on the same platform as the EV6 vehicles, with only Michelin tires.
By Global Economic Reporter Hyun-Soo Kim