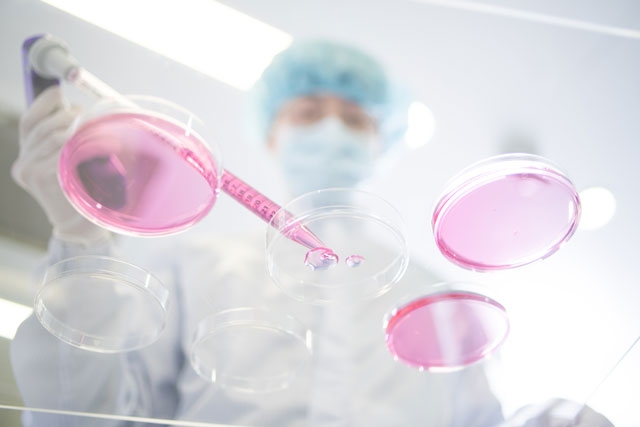 There is a boom in investment in ADC(Antibody-Drug Conjugate) in domestic and overseas market. Celltrion's investment in a British bio company that bought ADC technology from South Korea's bio venture 'Lego Chem Bio' has shown the market's active technology investment.
Celltrion announced on the 7th that is has signed a contract to be largest shareholder of UK ADC developer Iksuda Therapeutics by investing $ 47 million(53 billion won). Mirae Asset Capital, Mirae Asset Venture Investment, Mirae Asset Securities, and Premier Partners also participated as institutional investors to execute half of the investment.
UK Iksuda is the company which has introduced Lego Chem's ADC technology worth of 770 billion won in last April and May. In April, It bought Lego Chem's ADC platform technology for up to 496.3 billion won, and has applied it to its three targets. In May, 'LCB73' (Anti-CD19 ADC), a candidate material that treats B-cell blood cancer by targeting CD19, was transferred to Iksuda from Lego Chem for up to 278.4 billion won and is being developed. Iksuda has ADC pipelines for those four preclinical study phases.
"Celltrion decided to invest because we trust Ikshuda has the ability to commercialize ADC technology," said a Celltrion's representative. "Celltrion has been paying attention to ADC for a long time with our antibody-based technology. If ADC technology is combined with our antibody drugs, it will be possible to develop various anticancer drugs. We are planning to maximize pipelines by developing next-generation anticancer drugs."
Celltrion has grown through the biosimilar business, but the development of new drugs has no certain results except for the Covid-19 antibody-drug, 'Regkirona'. ADC will be the start line for new drug development.
Investment in ADC technology in overseas is like a 'Big Deal.' Last year, U.S. company Merck (MSD) acquired VelosBio, a U.S. ADC development company, for $2.75 billion (about 3 trillion won). VelosBio is currently developing ADC candidate material called 'VLS-101'.
In addition, Gilead Sciences, Inc. acquired U.S. ADC developer Immunomedics for S21 billion (about 25 trillion won) last year. AstraZeneca in the U.K. also signed a joint development contract worth a total of $6 billion (about 7 trillion won) for the ADC candidate material 'DS-162' of Japanese company, Daiichi Sankyo.
In Korea, Lego Chem Bio's technology transfer is active. Last year, ADC anticancer candidate material 'LCB71', which was co-developed with ABL Bio, was transferred to CStone Pharmaceuticals in China for up to 409.9 billion won, and ADC anticancer drug candidate 'LCB67' was transferred to Pyxis Oncology in the U.S. for up to 325.5 billion won.
ADC technology is being transfers frequently because there are not many new drugs released yet and it has a high possibility of market growth.
"When ADC drugs are developed successfully, most of them become blockbusters," said a representative for Lego Chem Bio. "There are still about 10 new drugs approved only, so there are high possibilities to dominate the market. Six new drugs have been approved in the past two 2-3 years, creating a boom in development."
By Global Economic Reporter Ha-Rin Lee