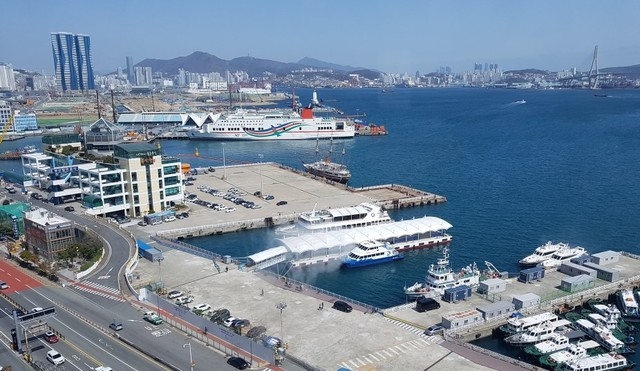 Economic growth in the first quarter is 1.7%p, up 0.1%p from the rate reported earlier. Real GNI increased by 2.4% to 800 billion won quarter-on-quarter.
According to the '2021 Potential GNI in the first quarter' by Korea Bank on the 9th, Gross Domestic Product (GDP) increased by 1.7% quarter-on-quarter. This is an increase of 0.1%p from the rate reported (1.6%), is the highest rate in six months since the third quarter of 2020 (2.2%).
In last March, the last month of the first quarter, some results were not reflected in the report, but this time they were added. The growth rate of the service industry has decreased (-0.1%p), while the manufacturing industry has increased (+1.1%p). By expenditure, facility investment (-0.4%p) declined, but exports of goods rose (+1.3%). The growth rate year-on-year increased by 0.1%p to 1.9% compared to the rate reported (1.8%).
The first quarter's growth rate rose due to the active facility investment and goods exports. Exports increased 2% quarter-on-quarter with automobiles and mobile phones. Imports rose 2.9%, mainly for machinery, equipment and primary metal products. Facility investment also raised 6.1%p. This was revised, down 0.4%p from the rated reported, and is the highest level in 9 years since the first quarter of 2012 (9.7%).
Private Consumption is 1.2%, shows positive rete compared to last quarter. This is because consumption demand has increased again since the Covid-19 vaccination, and the consumption has increased for durable goods such as automobiles and services such as education. Investment of Construction increased 1.3%, mainly on buildings construction. Government spending rose 1.6%, mainly on payment for supplies.
By economic activity, the manufacturing industry increased 3.8%, mainly with transportation devices, computer electronics and optical devices. It is 1.1%p more than the rate reported. The construction industry grows 0.9% as nonresidential buildings and specialty constructions have increased.
Real GNI, which represents the actual income of nation's people, increased by 2.4% quarter-on-quarter, and it is the highest in 5 years since the first quarter of 2016 (2.9%). Real GNI is an indicator of the real purchasing power of income earned by nation's people and business in domestic and overseas for a certain period of time.
By Global Economic Reporter Sang-Ill Beak