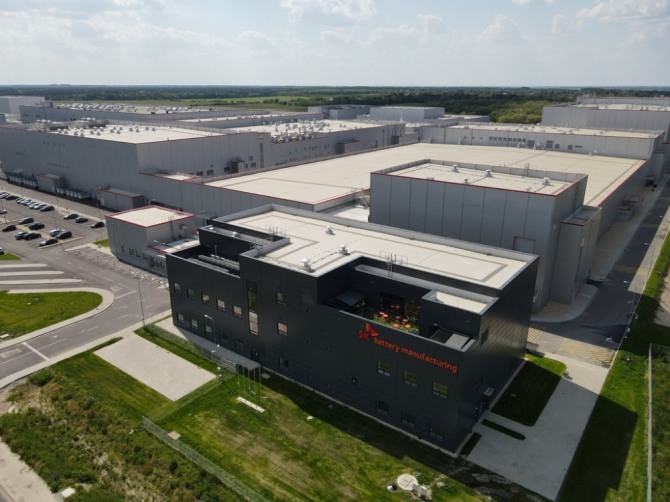 SK Innovation announced on the 9th that is has borrowed $500 Million in Green Loan of the Export-Import Bank of Korea to invest in its second plant in Komarom, Hungary.
Green Loan is the loan providing to limited eco-friendly industries, such as electric vehicles and renewable energy.
The Green Loan, which was procured by SK Innovation's second plant (SKBM) from the Export-Import Bank, was carried out as long-term funds in good financial terms with SK Innovation's debt guarantee. The total loan amount is $500 million and the period is up to 7 years. The funds will be used to build a second plant in Hungary.
SK Innovation borrowed 800 billion won from Green Loan in 2019, and used it to invest in construction of oversea factories for manufacturing electric vehicle batteries and battery separators. The U.S. branch issued $450 million of Green Bonds last year and additional $1 billion in January this year, and used it to invest in Georgia's battery plant.
SK Innovation has secured about 3.2 trillion won funds through eco-friendly financing to invest in batteries and raw materials businesses.
SK Innovation is planning to construct its third plant with an annual capacity of 30GWh in Ivancsa in the third quarter of this year, following the first and second plants completed and under construction in Komarom, Hungary.
"The procurement of Green Loan by the Export-Import Bank indicates that the batteries business for the future engine is recognized as the eco-friendly business," said Kim Yang-seop, head of SK Innovation's finance division. "As we secure the stable funds, the investment in construction of Hungary's second plant will go smoothly."
By Global Economic Reporter Hyun-Ju Han