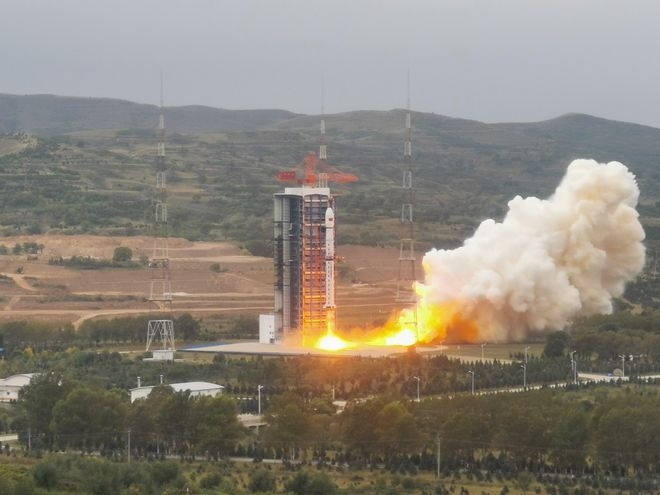 SHENZHEN is offering a subsidy of up to 200 million yuan (US$31 million) for a single satellite project while also offering up to 50 million yuan for satellite launch insurance, according to a new policy released by the Shenzhen Municipal Development and Reform Commission.
In a move to become a global center for satellite launches, application and innovation in satellite industries, the policy specifies 16 measures from five different aspects, including forging application scenarios, enhancing innovation capabilities and consolidating infrastructures.
Shenzhen has made solid progress in the development of satellite industries and its global influence has kept increasing in recent years.
In December 2018, the first satellite for the Hongyan constellation, which comprises of hundreds of satellites in the first phase, was launched. It was the first commercial space project developed by Shenzhen Aerospace Dongfanghong Development Ltd. at the national level. The constellation will provide services in various areas, including the Internet of Things, intelligent terminals, mobile broadcast, navigation enhancement and broadband.
In September 2019, the Shenzhen-made BNU-1 became China's first polar-observing satellite to be launched. In one year, it obtained more than 2,500 images from throughout the Arctic and Antarctic regions. It is the first member of China's polar observation satellite constellation, which will have a total of 24 satellites. Supported by the Ministry of Science and Technology, the satellite was designed by Beijing Normal University and jointly developed by the China Great Wall Industry Corp. and the Shenzhen Aerospace Dongfanghong Satellite Co. Ltd.
In July 2020, a high-power broadband communications satellite, called Apstar 6D, was successfully launched aboard a Chinese Long March 3B rocket. The satellite, which was designed to provide Internet access to airline passengers, cruise ships, fishing vessels, and other mobile users, made Shenzhen the second city in China to own communications satellite.
In the new policy, the city encourages integration of satellite technology with different industries in order to forge different application scenarios and support application of satellite technologies in different industries, like transportation and logistics, marine economy, natural resources, urban safety and environmental protection. For demonstration projects with great market potential, the city will give subsidies up to 30 million yuan a year.
The city supports private enterprises in constructing civil space infrastructures like the high-power broadband communications satellite system and will offer subsidies up to 200 million yuan for a single project and 50 million for launch insurance.
The city also encourages leading enterprises to set up satellite industrial parks and to form an industrial cluster in chip research, telecommunications research and development, remote sensing data treatment and intelligent satellites research and operations.
For the research on major facilities, core technologies, and key spare parts relating to comprehensive and integrated application of communications, navigations and sensing, the city will offer subsidies up to 300 million yuan.
It is estimated that the satellite mobile communications terminals will reach the scale of 8 billion yuan in the coming five years.
The city will also support enterprises developing core products relating to satellites and their applications, research and scientific achievement transformations related to satellite terminals, BeiDou navigation system, liquid crystal phased array antennas, and remote sensing mapping equipment. In these niche markets, the government will offer 15 million yuan in subsidies for a project.
By Shenzhen Daily reporter Han Ximin