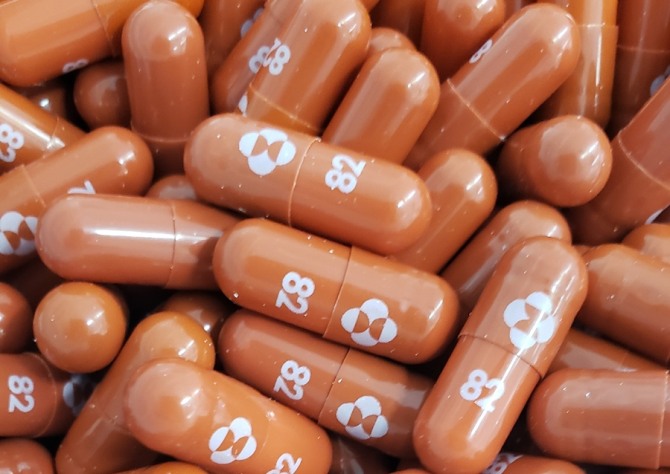 It is reported that the government has been in talks for pre-purchase of Molnupiravir (MK-4482), the taking medicine for COVD-19, which has being developed by multinational pharmaceuticals corporation 'MSD'.
'Molnupiravir' is the taking pill unlike the other COVID-19 medicines that are currently developed is an injection, and has being developed by MSD and its partner, Ridgeback Biotherapeutics. It is for outpatients rather than inpatients.
Once the development is completed and approved, it can be the "Next-Tamiflu" depending on its convenience.
MSD Korea officer announced on the 10th, "We are currently under discussion with the government, so it is hard to say specific details."
Earlier, the U.S government announced on the 9th that it has decided pre-purchase worth of $1.2 billion (about 1.3 trillion won) of Molnupiravir. Phase III clinical trials have not yet been completed, but it is analyzed that the U.S government decided pre-purchase to stockpile medicines in advance.
"I am glad to work together with the U.S. government to supply Molnupiravir medicines for suffering people by COVID-19," said the chairman of MSD, Rob Davis. "MSD is currently cooperating with other countries to supply Molnupiravir widely."
MSD is planning to supply Molnupiravir for 1.7 million people immediately when approved by Emergency Use Authorization or FDA. MSD will produce medicines that 10 million people can use by the end of 2021.
'Molnupiravir' is the ribonucleoside analog that retrains viral replication of RNA viruses including SARS--CoV-2, which causes COVID-19.
By Global Economic Reporter Ha-Rin Lee