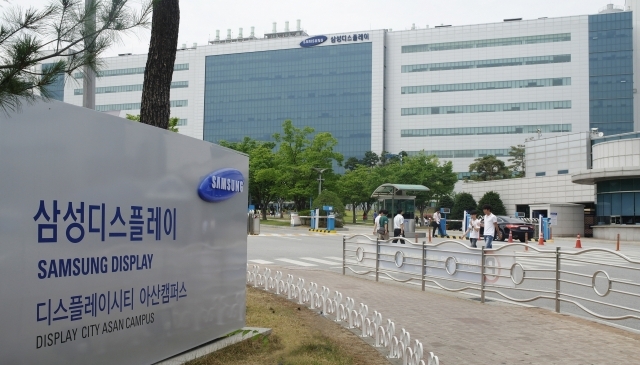 Samsung and JOLED, who had been in dispute over patent of 'OLED (Organic Light-Emitting Diode)', which is Korea's main export product and core display technology, have settled.
About a year after JOLED filed a lawsuit with Samsung first in June last year, the 'OLED Dispute' has ended between those major companies.
Two companies has agreed to drop all lawsuits filed, it is believed that the 'Cross-License' contract influenced to this decision.
According to the industry on the 10th, Samsung Display has decided to drop its 'Patent infringement' lawsuit filed, through the agreement with Japan's display company JOLED in last May.
The agreement for dropping lawsuits includes 5 lawsuits, including three lawsuits pending in Texas West District Court, one lawsuit in ITC, and one lawsuit in the District Court of Mannheim.
"Since the end of last May, Samsung has decided to drop all lawsuits with JOLED, and actually it has ended all," Samsung Display official explained. Specific reasons for dropping the lawsuit have not yet been released.
Industry believes that based on previous lawsuit cases and their follow-up processes, Samsung and JOLED's agreement of 'Cross-License' affected their decision. It is analyzed that the two companies intend to reduce the possibility of dispute that could lead vital impact, although they should pay some royalties each other.
The dispute between major display companies representing each country, Korea and Japan, has finally ended with this agreement.
JOLED is the one of the major OLED display companies in Japan. It was established as the joint venture of the Japanese government-led public-private funds INCJ, Japan Display Inc. (JDI), SONY and Panasonic.
Samsung Display is the one of the biggest global display companies, leading LCD & OLED industry with annual sales of more than 30 trillion won. In particular, its world's market share of small-medium sized OLED panels for smartphone is more than a half.
By Global Economic Reporter Hyun-Ju Han