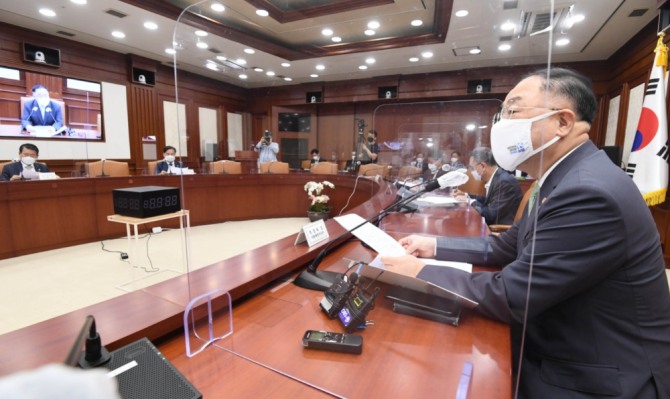 Government has begun to invest to train professionals for new industry such as semiconductor, and future vehicle that will be a new growth engine for the future.
According to Ministry of Trade, Industry and Energy on the 11th, the government announced the 'Support Strategy for Future Vehicle Conversion of Auto Parts Companies' with related intuitions at the '11th Innovation Growth Big 3 Promotion Meeting', and has decided to invest 282.6 billion won in existing auto part companies' future vehicle conversion by 2030.
Among the support strategies announced by the government, training professional manpower strategy is notable. It plans to nurture professionals for converged future vehicle industry, including machinery, electronics, and software.
The government announced the plans for nurturing 3800 trained manpower for 5 years by △ training of new master & PhD manpower for electric part and self-driving cars, △ converged training for employees in the R&D department of part companies.
The government also plans to train 6,200 field workers over 5 years by supporting practical training in convergence technology to promote job change of incumbents.
Through these plans, the government wants to expand high-level professionals in the field of future vehicles, and have competitiveness in future industries.
Moon Seoung Wook, the Minister of Trade, Industry and Energy announced at his first press interview on the 8th that the most important thing of the core strategic industry is the manpower. "Within this year, we will propose the 'Core Industry Brain Strategy (tentatively entitled)' focusing on how to train workers who will lead the progress, and gain competitiveness," said Moon.
The government previously announced at the 'K-semiconductor strategy presentation' held in last May that it will train 36,000 workers for 10 years by increasing the number of
university admissions, supporting masters & PhD students, and providing full-cycle practical training.
In particular, it includes re-starting business that dispatches retired manpower as a patent examiner for high-tech, or R&D instructor. This is to prevent the outflow of core human resources.
The government announced more specific blueprints for training semiconductor professionals at the Big 3 Meeting. According to the government's 'K-Semiconductor business feasibility test proposal', training manpower business by public-private joint investment will be promoted from 2023.
The Global Economic Reporter Hyun-Ju Han