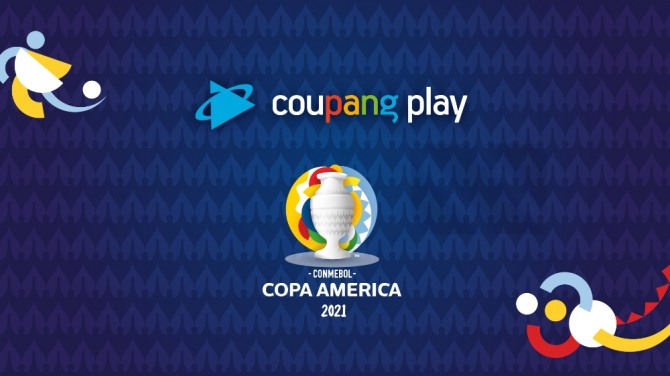 Coupang's video streaming service 'Coupang Play' will broadcast '2021 Copa America', called the World Cup in South America, to the members of Coupang Wow Membership.
The '2021 Copa America' is a football competition participated by 10 South American countries, including Brazil and Argentina. Recently, the Brazilian team claimed Boycott of '2021 Copa America' due to the concern of COVID-19, but they withdrew the boycott and decided to participate for fans.
Coupang Play will broadcast all the matches in the group stage of the '2021 Copa America', two quarterfinal matches, and a semifinal match. Also it is planning to provide streaming service for highlights of all matches.
Top star players such as Messi, Neymar, Alisson, Di María and Suárez will compete in the matches. In particular, considering Messi's age, this is highly likely to be his last Copa America so many soccer fans are interested in this competition.
"We will broadcast '2021 Copa America', that most powerful countries in soccer will compete together," said Kim Sung Han, the chief director of Coupang Play. "Coupang Play will keep working hard to provide various content including sports, and show the best service."
By Global Economic Reporter Jung Sun Lee