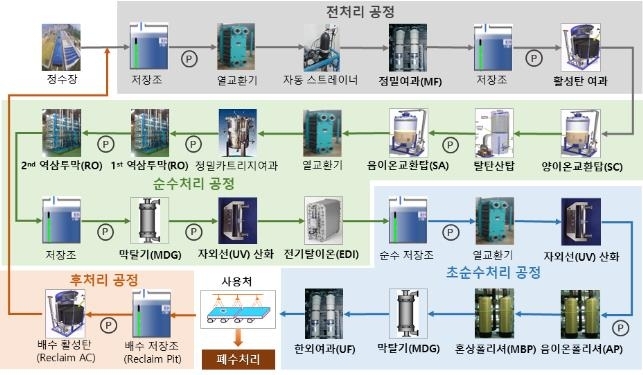 Localization of 'Ultra-Pure Water' production technology, which is an essential material for semiconductor production, will be carried out
Ministry of Environment announced on the 14th that it will conduct 'Development of Localization Technology Integrated with Ultra-Pure Industrial Water Design, Construction and Operation' project with Korea Water Resources Corporation and Korea Environmental Industry & Technology Institute by 2025.
It is a research and development (R&D) project to produce and supply ultra-pure industrial water used in semiconductor processes by using domestic technologies. Total budget of this project is 48 billion won.
It was proposed as one of the measures to respond to Japan's trade restrictions in 2019.
The ultra-pure water is essential industrial water used to clean byproducts and pollutants from hundreds of semiconductor production processes.
By Global Economic Reporter Ji-wan Nam