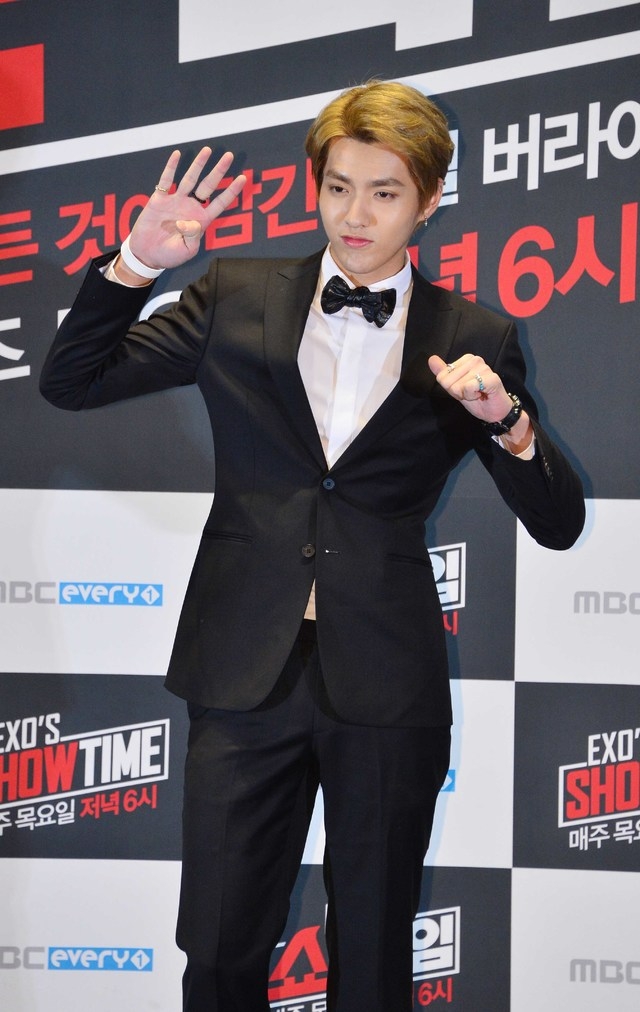 Kris (Wu Yifan), a Chinese Canadian singer and former member of K-pop group EXO, has been in heavy controversy over allegations that he sexually assaulted underaged girls in China.
According to Chinese media and social media Weibo on the 19th, a revelation was posted on Weibo on the 18th that Kris asked for a sexual relationship with underaged girls under the pretext of casting interviews and fan meetings.
According to the Weibo post, Kris made girls drink and sexually assaulted. The post claimed that Kris paid 500,000 yuan (about 88.36 million won) for it.
The 18-year-old woman who uploaded the post claimed that she was threatened by Kris' manager. She also said, "Kris never used birth control and never executed the promised entertainment support to girls."
She stated, "I had returned 180,000 yuan out of the 500,000 yuan I received from Kris. I will transfer the remaining amounts separately due to the transfer limit."
As the controversy over his sexual assault spread, a Chinese brand terminated its model contract with Kris. Chinese netizens have demanded an explanation from Kris. The issue is also spreading in the online community in Korea.
Kris and his Chinese agency denied all sexual assault allegations. His agency warned of legal action, saying the girl who uploaded the post spread rumors.
Kris uploaded the post on his Weibo. "I met the woman who wrote the post once at a meeting with friends last December. However, I have never pressured her to drink," he said. "At the meeting, there were a lot of participants. I have never committed a crime against anyone in my life."
By Global Economic Reporter Ki Dong On