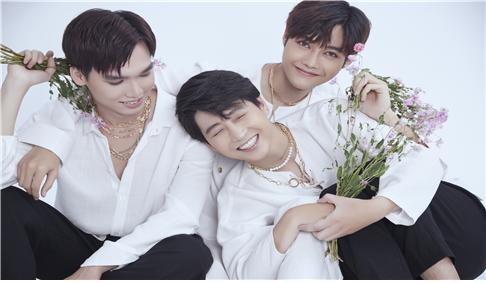 The Ministry of Culture, Sports and Tourism of Korea and the Korea Foundation for International Culture Exchange announced on the 20th that they will invite two Vietnamese pop idol groups through the '2021 Shared Growth stepping stone project' and conduct training to share know-how of the Korean pop music industry.
The invited Vietnamese boy group 'Super V', debuted in 2018, is a newly formed dance unit with three top members from the boy group 'Zero 9'.
The girl group 'O2O girl band' was formed through an audition of Produce 101 Vietnamese version in 2019. Considering the situation of COVID-19 in Korea, only three top members will participate in the training.
The two groups will experience the systematic K-pop training system, including vocal, dance, stage and image training, for 11 weeks. After the training, two groups will release 2-3 songs and produce music videos. The released songs and MVs are going to be translated into Vietnamese considering artists' local activities.
In addition, they will experience Korean food and culture, and visit filming locations of 'Forced landing of love', a Korean drama that was highly popular in Vietnam last year. They will also create Korean culture promotional contents.
Vietnam is the selected country for the '2021 Shared Growth stepping stone project', the new business this year. Vietnam was selected in consideration of the influence of the Korean Wave and the potential development of the local music industry among the New Southern countries.
By Global Economic Reporter Ki Dong On