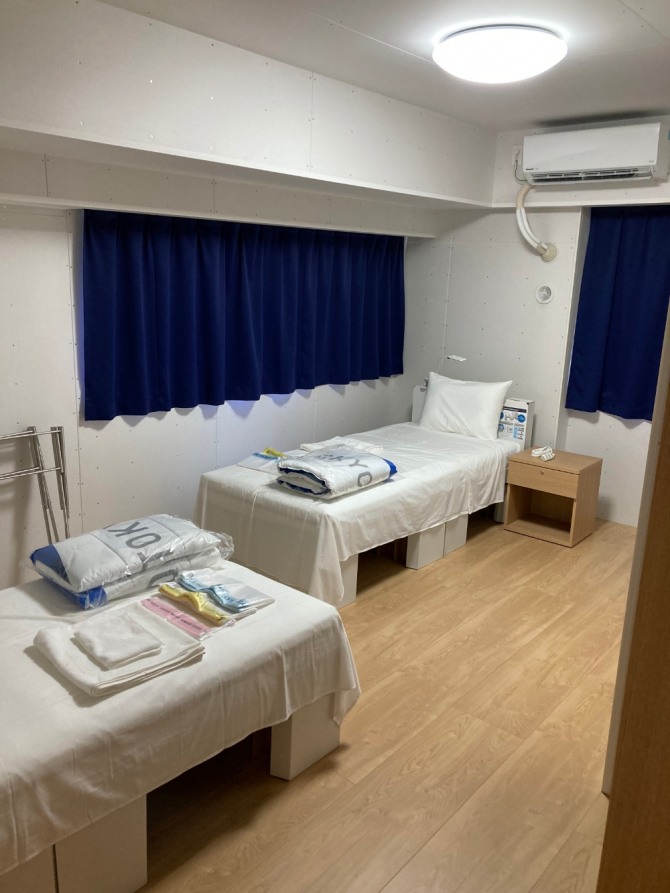 "I was shocked at poor facilities of athletes village. It doesn't look like Japan in the 21st century." (Russian fencing team manager)
"Here is like medival Japan." (Russian national team)
There are increasing complaints about athletes village for Tokyo Olympics located in Harumi, Tokyo.
Japanese media reported complaints of Russian national team in detail.
The main point of complaints is that there is no TV and refrigerator, and there is only one bathroom in a room shared by 4-5 people.
Considering the heat wave in Tokyo, which has predicted that it will be the hottest summer Olympics in history, and a situation of COVID-19 that cannot go out freely, it is definitely a very uncomfortable environment for athletes to have no TVs and refrigerators in their rooms.
Ilgar Mammadov, the manager of Russian national fencing team, said that rooms and bathrooms of athlete's village are too small. He is a veteran Olympian who has participated Olympics nine times as athlete and coach since 1988 Seoul Olympics.
"I've never heard of it before," said Tokyo 2020 CEO Muto Toshiro. "The athlete's village should be the best place for both athletes and everyone involved. We will listen to their opinions and improve."
Seiko Hashimoto, Minister for the Tokyo Olympic and Paralympic Games, also said, "We will immediately improve."
The Tokyo Olympic Village has been controversial several times for its low-ceiling bathrooms, which cannot be used by tall athletes, and beds with a cardboard frame.
By Global Economic Reporter Kyung Soo Kim