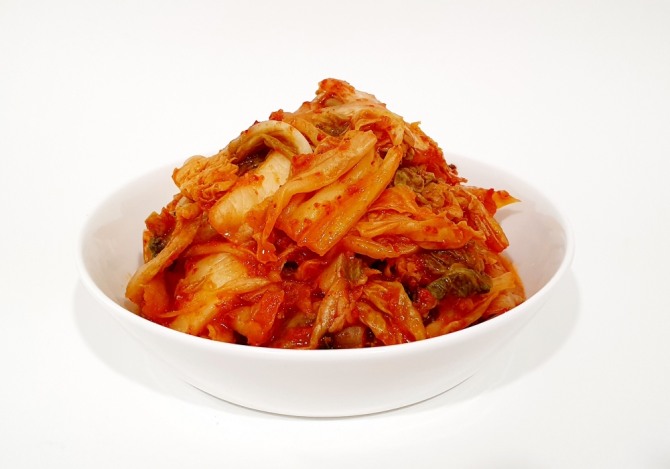 Regarding the recent controversy over kimchi was translated into Chinese food 'Pao Chai,' Korean Ministry of Culture, Sports and Tourism (MCST) proposed the proper translation in Chinese of kimchi as 'Xinqi'
MCST announced that it published a revision of 'Guidelines for Official Translation of Terms in Foreign Language' to be implemented on the 22nd.
The revision deleted 'Pao chai', which was presented as Chinese translation of kimchi.
MCST said that the revised guideline is expected to clearly distinguish between kimchi and Chinese food, Pao chai. In July last year, MCST enacted the guidelines based on awareness of confusion and misinterpretation caused by various foreign language translation methods.
Considering that there is no pronunciation of 'Ki' or 'Kim' in Chinese, Ministry of Agriculture, Food and Rural Affairs had previously proposed 'Xinqi' in Chinese for kimchi after analyzing about 4,000 Chinese pronunciations and 8 dialects, and collecting opinions from Chinese embassy and experts.
In addition, when reviewing 16 additional Chinese translation terms for kimchi earlier this year, Xinqi was selected as the appropriate translation to express kimchi because it is similar in pronunciation and means spicy and unique.
The revision also considered the private industries, including the food industry, which had required the clear guidelines to translate and label kimchi in Chinese.
The revised guidelines will be applied to official websites and promotional content of the state and local governments. However, this guideline is not compulsory in the private sector, so it can be translated or labeled differently according to the business environment.
MCST said that there is need to be careful because it cannot be labeled as Xinqi alone when Korean company sells kimchi in China.
According to local laws including China Food Safety Standards (GB standards), companies should label their products distributed and sold in China with familiar names to consumers.
Regarding this, Ministry of Agriculture, Food and Rural Affairs will inform export companies about the range of using Xinqi.
By Global Economic Reporter Ji Hye Yang