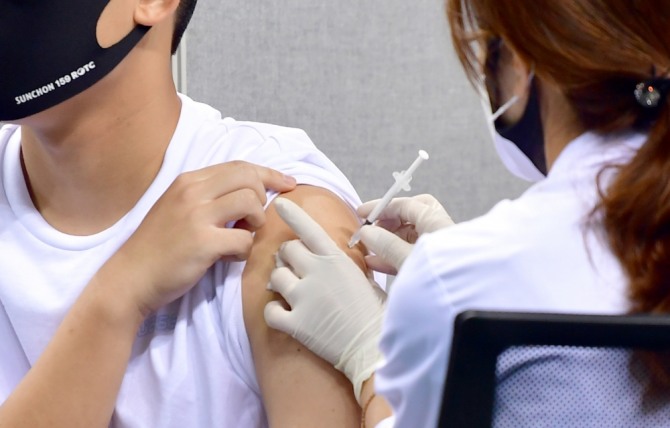 The number of first-round vaccinations for COVID-19 in Korea increased by about 139,000 in a day on the 21st.
According to the COVID-19 Vaccination Response Team on the 22nd, 139,214 people were newly vaccinated on the 21st.
The number of vaccinated people of Pfizer was 138,738 and the Astrazeneca (AZ) was 476.
As of midnight of 22nd, a total of 16,583,044 people were completed the first vaccination in Korea, accounting for 32.3% of the total population (51,349,116).
By vaccine, the cumulative number of first vaccination was 10,402,781 for AZ and 4,987,302 for Pfizer.
A total of 63,248 people were completed first vaccination of Moderna, which began on the 17th of last month. The cumulative number of Jansen vaccinations, which begun on the 10th of the same month, is 1129,713 people. The Jansen vaccine is the single dose vaccine, so it is reflected in both first and second vaccination statistics.
The number of people who completed the second round of vaccination increased 23,593 on the 21st.
Among them, 16,772 people were completed Pfizer vaccination, 4,318 AZ, and 2,503 were completed Moderna vaccination.
Accordingly, the number of people completely vaccinated increased to 6,723,004. It accounts for 13.1% of the total population.
As of midnight on the 22nd, the amount of remaining vaccines in Korea is 5,419,000 doses.
By Global Economic Reporter Ha Rin Lee