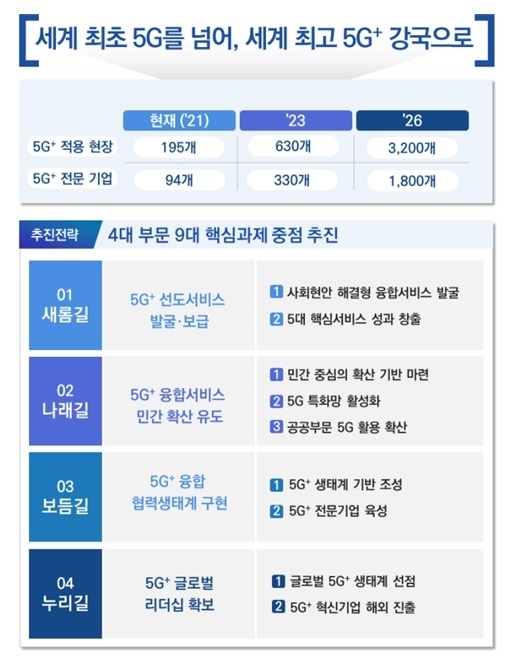 South Korean government is planning to expand 5G+ specialized companies from current 94 to 1,800 by 2026, expanding more than 19 times within 5 years.
The Ministry of Science and ICT announced this through a video conference of the 5th '5G+ Strategy Committee' for fostering related industries and leading global 5G market based on world's first 5G technology commercialization on the 18th.
At the meeting of the committee, the measures to strengthen economic competitiveness and revitalization of industry ecosystem were intensively discussed. It was held as part of a follow-up measure since the committee declared this year as the first year for creation of the 5G+ convergence ecosystem at the 4th Strategic Committee.
Based on '5G+ Strategies' announced in April 2019, Korea is currently creating 5G+ convergence bases focusing on 5 core services, including smart factory, autonomous driving vehicles, realistic contents, digital health care and smart city, through testing and demonstration projects.
By Global Economic Reporter Yong Jun Yeo