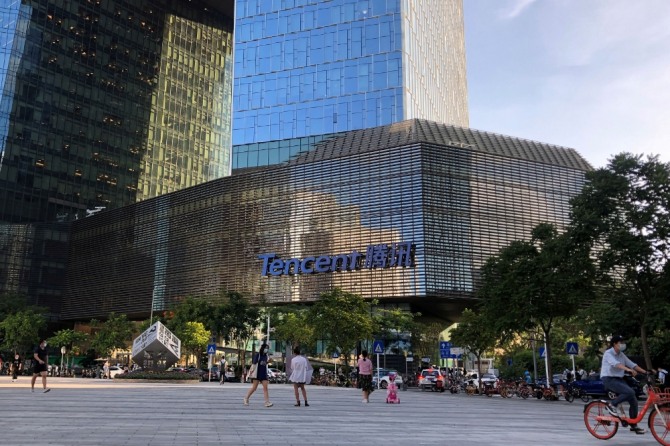 In response to China's Digital New Deal policy, an event will be held for cooperation between Korean and Chinese companies.
KOTRA announced on the 14th that it will hold the 'ICT Innovation Plaza 2021' in Shenzhen, Guangdong Province, China, for 3 days from the 15th with the Ministry of Science and ICT. This event will be conducted as a one-on-one business consultation session between Korea-China ICT forum and companies from the two countries.
Recently, the Chinese government is actively promoting a Digital New Deal policy in 7 fields, including big data center, 5G network, AI (artificial intelligence), industrial internet, electric vehicle charging station, high-speed urban railway, and ultra-high voltage transmission facilities, to overcome COVID-19 crisis and encourage the digital transformation of economy.
Previously, Korea also announced revision of Korean Digital New Deal policy, including strengthening the DNA (Data, Network, and Artificial Intelligence) ecosystem and promoting SOC digitization, in July, and will promote this project to preemptively discover business demands in the field of Digital New Deal between Korea and China and to strengthen cooperation in ICT (Information and Communication Technology) industries.
China's Shenzhen is a stronghold city, where Global innovative ICT companies such as big tech company Tencent, Huawei, future vehicle manufacturer BYD, and smartphone manufacturer Vivo are gathered, and their partners also have excellent capability. ICT companies from all over China, including Beijing, Shanghai, Guangzhou, Hangzhou and Tianjin, as well as Shenzhen, will participate in this event.
At the Korea-China ICT Forum, which will be held on the 15th, officials from Tencent, Huawei, and Hyundai Mobis will present as a speaker and talk about the outlook of 5G, Internet of Things (IoT), AI, cloud, and e-mobility, latest technology trends and applications, and Korea-China cooperation. More than 80 business officials from both countries will attend offline to share the recent trends of the Korea-China Digital New Deal and discuss ways to cooperate.
At the online session, which will be held for three days from the 15th, 119 Chinese companies in the field of Digital New Deal such as 5G•IoT network technology and components, software related to data analytics, AI, augmented reality (AR) and virtual reality (VR), cloud, core mobile components, semiconductor equipment and smart city, and 45 Korean ICT companies will participate in.
In particular, Chinese companies are reportedly interested in Network technology•components and 5G content.
By Global Economic Reporter Yong-jun Yeo ; translate by Gounee Yang