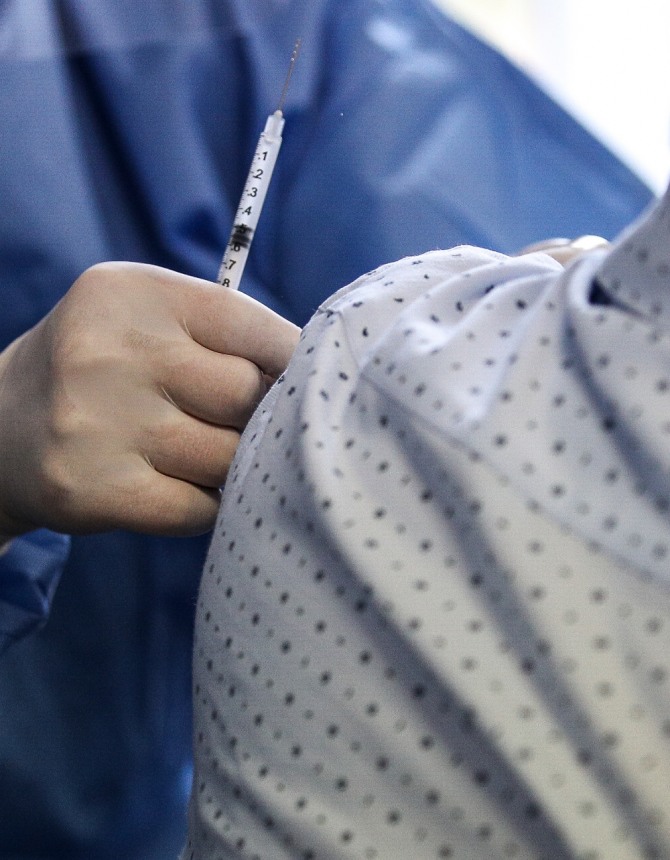 In the situation of COVID-19 pandemic around the world, Korean pharmaceutical and bio companies are solidifying their position as global vaccine production bases.
Following AstraZeneca (AZ) and Moderna, Janssen's vaccine is also likely to be produced through CMO (Contract Manufacturing Organization) in Korea.
According to the pharmaceutical and bio industries on the 29th, GC Green Cross will make announcement again about consignment production of Janssen vaccine.
When news spread that Janssen was discussing the consignment production of its COVID-19 vaccine with GC Green Cross at the end of last month, GC Green Cross said "Nothing has been confirmed yet," drawing attention from markets.
This is because it is similar to the stance taken by Samsung Biologics (207940) ahead of Moderna's contract for consignment production of COVID-19 vaccines.
In May, Samsung Biologics said "There is nothing has been confirmed," about Moderna's consignment production of the COVID-19 vaccine, but soon signed the main contract. Considering that Samsung Biologics denied consignment production of Pfizer vaccines at the time, saying, "It is not true," it was analyzed that it virtually admitted Moderna's consignment production.
In addition, expectation is growing as Janssen reportedly visited GC Green Cross's vaccine factory in Ochang, Chungcheongbuk-do.
"The fact that the due diligence has been completed can be considered as a positive sign," an official from the pharmaceutical industry said. "It has been reportedly completed without any problems."
If GC Green Cross is in charge of Janssen's consignment production of COVID-19 vaccine, major multinational pharmaceutical companies' vaccines except for the U.S.' Pfizer and China's Sinopharm will be produced by Korean domestic companies.
By Global Economic Reporter Ha-rin Lee ; translate by Gounee Yang