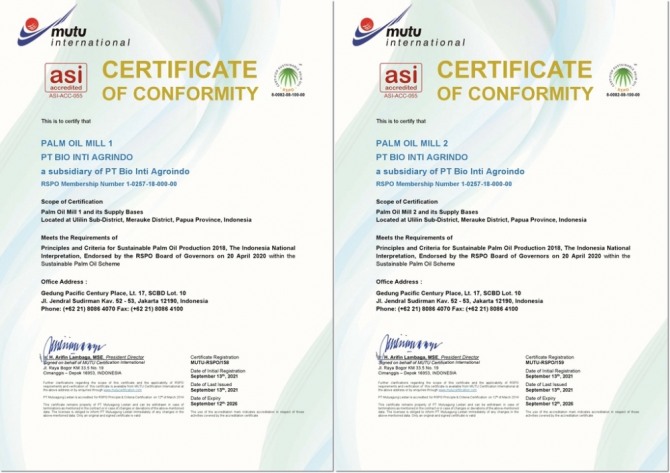 POSCO International has obtained eco-friendly international certification in the palm oil business.
POSCO International announced on the 5th that its Indonesian corporation PT.BIA's palm business has obtained the RSPO (Roundtable on Sustainable Palm Oil) certification, an eco-friendly international certification.
The RSPO certification is the eco-friendly international certification that guarantees strict compliance with principles and standards of not only environmental protection, but also management transparency, sustainability, responsible farm management, and community obligations, in all process of palm industry, including production, distribution, and processing.
The certification issuing agency RSPO is a non-profit organization established by various stakeholders in the palm oil industry such as WWF (World Wildlife Fund) and the international NGO to secure stable supply chain by promoting the 'sustainable palm industry' that produces palm oil while protecting the environment.
By Global Economic Reporter Hyun-ju Han ; translate by Gounee Yang