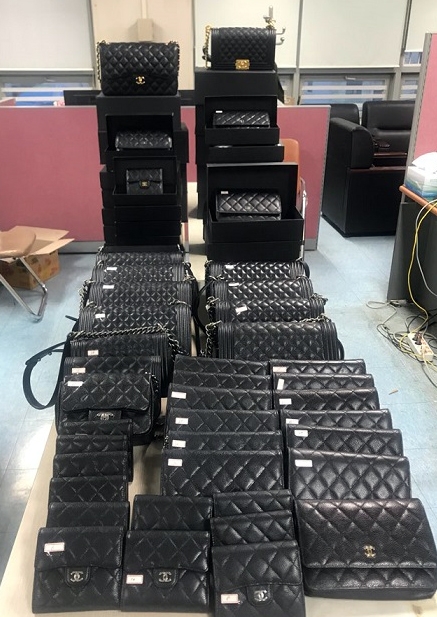 Among brand fake bags caught in Korea, Louis Vuitton is most common and followed by Chanel and Gucci.
According to the National Customs Service's audit on the 12th, the number of replicas got busted for four years from 2017 to August this year was 1,866, and the total amount was 467.9 billion won.
By brand, fake Louis Vuitton bags was the largest with 148.4 billion won, followed by Chanel (70.1 billion won), Gucci (29.5 billion won), Hermes (29.3 billion won), and Prada (21 billion won).
The fake Louis Vuitton bags have been the largest amount since 2017.
Fake Gucci and Hermes bags were only 1.5 billion won and 800 million won in 2017, respectively, but it increased 7 times and 15 times, respectively, last year.
97.8% of fake bags which were caught for about four years were made in China. It was followed by Hong Kong (1.8%), Japan (0.1%), and others (0.3%).
By year, the amount of fake bags caught was 66.4 billion won in 2017, 42 billion won in 2018, 265.9 billion won in 2019, 85.4 billion won in 2020, and 8.2 billion won this year (January-August).
By Global Economic Reporter Min-ji Son ; translate by Gounee Yang