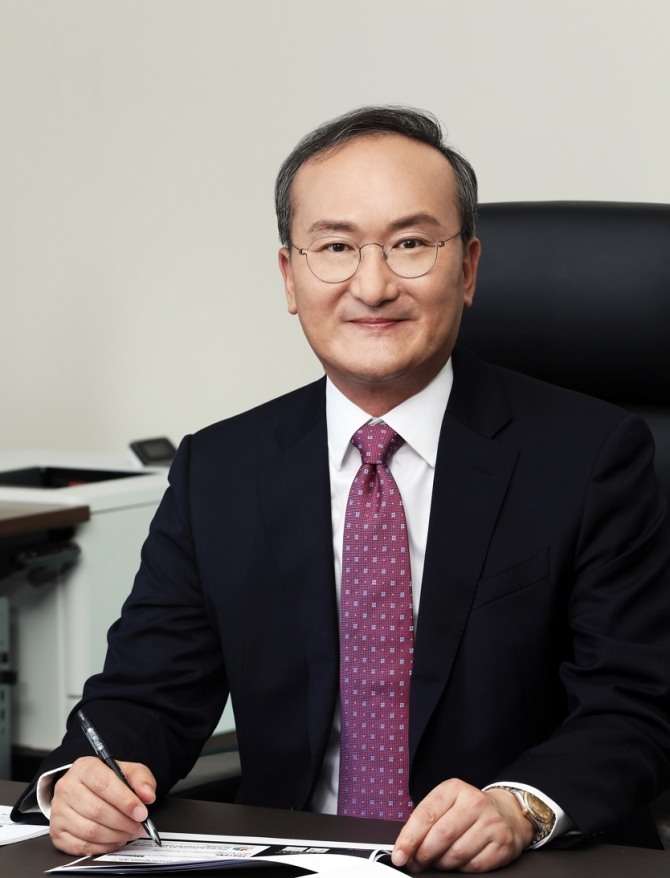 Regarding the extreme ultraviolet (EUV) exposure equipment, which has reportedly become difficult to use at SK Hynix's China plant due to opposition from the U.S., SK Hynix President Lee Seok-hee said, "We still have enough time."
President Lee attended the 14th Semiconductor Day event held at COEX in Samseong-dong, Seoul on the 22nd, and said at a press conference.
Regarding the question that it is virtually impossible to use advanced equipment at China factory, he said, "The company just started mass production of 1A (gen 4) nanometer products using EUV in July in Korea. So there is enough time to bring EUV equipment to SK Hynix's China plant."
As the production of DRAMs using EUV equipment has recently begun at the Icheon plant in Korea, it is expected to be going to focus on Korea plant first and slowly apply the EUV equipment at the China plant. President Lee said, "There is still plenty of time, so we will cooperate to apply EUV equipment at our Chine plant."
Regarding the possibility of disruptions to the EUV equipment introduction, he said, "That's not true. The equipment should continue to come in." Asked if the equipment will be only used at the domestic factories, he said, "We are currently focusing on the Icheon plant."
In addition, regarding the outlook for the memory semiconductor market, he said, "Nothing has changed from what I said in September."
Regarding the acquisition of the Intel NAND division, he said, "We are faithfully cooperating with Chinese authorities." SK Hynix's acquisition of Intel NAND division has been reviewed in 8 countries for approval of merger, and only China's approval remains.
Currently, there are some concerns that SK Hynix's plant to use EUV equipment at its Wuxi plant in China will be e canceled due to opposition from the U.S. government.
By Global Economic Reporter Hyun-ju Han ; translate by Gounee Yang