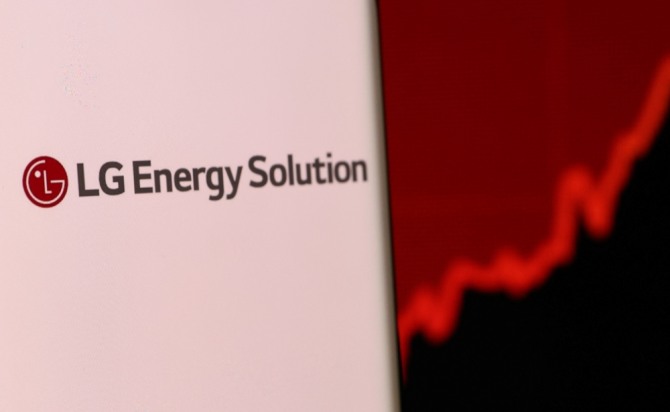 LG Energy Solution ranked second in the global electric vehicle (EV) battery cell market after Chinese company CATL in October this year.
According to market research firm SNE Research on the 7th, LG Energy Solution ranked second in the global market share of EV (EV, PHEV, HEV, excluding electric buses and electric trucks) batteries sold from January to October this year.
SK On and Samsung SDI ranked fifth and sixth, respectively. Although Chinese companies continued to expand their EV market share, all three Korean companies showed steady growth.
From January to October this year, the total energy capacity of EV batteries registered in each country was 198.8GWh, up more than 2.2 times year-on-year.
Many Chinese battery companies, mainly CATL and BYD, showed remarkable growth. As the Chinese market has continued to grow, most Chinese companies' market share has also risen.
On the other hand, the market share of Japanese companies such as Panasonic and PEVE decreased as their growth rate fell far short of the market average.
The three Korean companies' growth rates were similar to or below the market average, and overall market share fell slightly.
LG Energy Solution ranked second with 45.7GWh, up two times year-on-year.
SK On ranked fifth, the same as last year, with a rapid growth of 124.7%. SNE Research said, "Since SK On ranked 6th last year, it has continued to rank fifth this year. It could be seen as a positive signal."
Samsung SDI increased 65.5%, ranking sixth.
The growth of the three Korean companies was led by strong sales of EV models equipped with batteries from those companies. LG Energy Solution's rapid growth was led by sales of Tesla Model Y (made in China), Volkswagen ID.4, and Ford Mustang Mach-E. SK On significantly grew due to increased sales of Hyundai Ioniq 5, Kia Niro EV, and EV6. Samsung SDI showed solid growth with strong sales of Fiat 500, Audi E-Tron EV, and Jeep Wrangler PHEV.
by Global Economic Reporter Jeong-han Park ; Translate by Gounee Yang