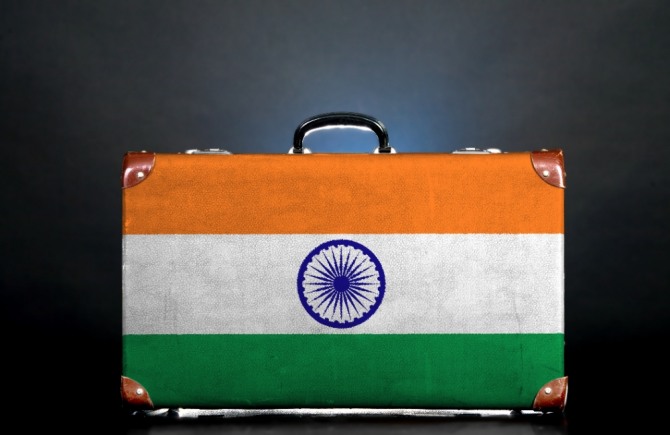 The COVID-19 pandemic has been around in the world for almost 2 years now, and the emergence of new variants, particularly the latest Omicron variant, is raising the concerns around the world, mainly as we approach Christmas and New year holidays. Many countries have put restrictions on travel as we see a high reemergence in the daily new COVID-19 cases. South Korea too has seen an increase in the number of daily cases and also paused the "living with Pandemic" plan that started in November 2021. At the moment, the COVID-19 situation in India is rather encouraging with average daily cases of about 9450 in December month, despite India's large population. The vaccination pace has also picked up fast with an average daily vaccination rate of 9 million doses per day for December month. 87 percent of the adult population of India have received at least one vaccine shot. If India is able to shield the impact of the omicron variant, the economic recovery for India will remain strong.
The International Monetary Fund had projected that the global economy would grow by 6% in 2021, and Indian economy would grow by 9.5%. As per Indian Finance Ministry's recent report, India is on its way to becoming the fastest growing major economy in the world. "Aatmanirbhar Bharat"( or "Make in India" program) which encapsulates major structural reforms continues to play an important role in shaping India's economic recovery. The economic recovery picked up pace during the festive season in October- November, where "Diwali" festival sales amounted to around USD 16.5 billion were recorded which was highest in the past decade. Foreign Investment in India has remained strong. India has improved its global competitiveness index significantly over the past few years. India is also amongst the few countries with least currency volatility since the pandemic. All these parameters project a positive economic outlook for India in 2022.
In order to boost economic & infrastructure development, multiple steps had been taken by the government in the recent past. National Infrastructure Pipeline and National Monetization Plan were introduced to boost infrastructure development. The government launched the National Infrastructure Pipeline
(NIP)
for 5 years from 2020-2025 with projected infrastructure investment of USD 1.4 trillion under 7400 projects. More than 200 projects have already been finished. NIP will address the huge infrastructure development needs of the country including housing & smart cities, cleaning & greening cities, building roads, highways and ports, expanding telecom connectivity etc.
Agricultural sector, which employs approximately 60 percent of the Indian population, and which contributes about 18 percent of India's GDP, continues its strong presence in economic recovery. Agricultural exports are seeing a sustained rise with 22% growth in April-August 2021.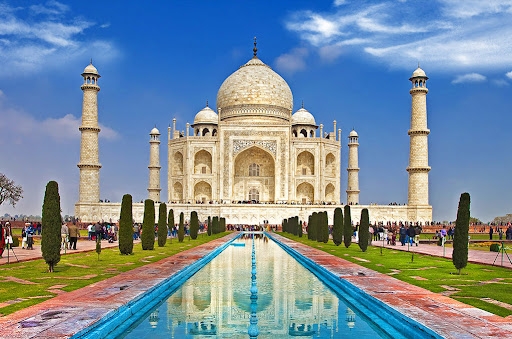 The startup ecosystem is also flourishing in India. As of 8 December 2021, India has produced 79 unicorns with a total valuation of USD 260.5 Billion. COVID-19 has caused a great amount of socio-economic suffering globally, but it is also during this hard time that Indian Entrepreneurs have worked effortlessly to contribute to the economy. In 2020, India witnessed the birth of more than 10 unicorns. In the ongoing current year, 42 unicorns with a total valuation of USD 82.1 Billion has already been created in India, which talks volume about the flourishing ecosystem in India, and its attractiveness.
India introduced Product Linked Incentives (PLI) across 13 key sectors, with an outlay of USD 26 billion, for creating national manufacturing champions and generating employment opportunities for the youth population. The PLI are in sectors ranging from Pharmaceuticals, Electronics Manufacturing, Telecom, Food, Solar PV Modules, Automobiles & Auto Components, Battery, Specialty Steel, textile products etc. These PLIs are expected to attract investment, ensure efficiencies; create economies of scale; enhance exports from India and also make India an integral part of the global supply chain. It also incentivizes global, capital-rich companies to set up capacities in India, which may well be utilised by Korean companies.
With the reshaping of global supply chains which had been exposed by the COVID-19 pandemic, India offers a safe and stable destination which can emerge as an important hub for global manufacturing. India has a demographic advantage with 63% of the population lying in the age group 15-59 years with a median age of about 26 years. India is also home to many skilled workforce with the required technical know-how, and R&D capacity required to create a strong niche for itself in the global market. India has the second highest number of graduates from Science, Technology, Engineering and Management. Already big Korean companies, like Samsung, Hyundai, Kia, LG have established their manufacturing plants in India, taking these advantages. It is high time that the Korean SMEs join this trend and take the opportunities India offers.
by Neelam laitonjam Reporter