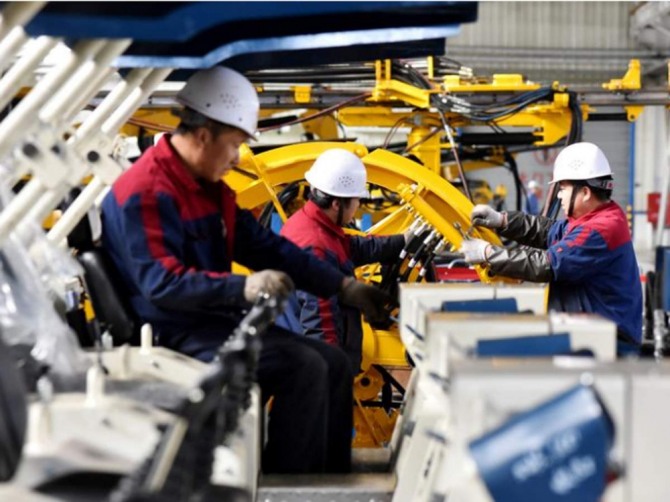 Over the past 2 years, India launched Production Linked Incentive (PLI) Schemes for more than a dozen key sectors, which offers great opportunities for Korean companies working in these sectors. Production Linked Incentive or PLI scheme is a scheme that aims to give companies incentives on incremental sales (over Financial Year 2019-2020) from products manufactured in domestic units. The scheme invites foreign companies to set up units in India. It also aims to encourage local companies to set up or expand existing manufacturing units and also to generate more employment.
The scheme was initially announced for only 3 sectors in March 2020 but the Government introduced 10 more new schemes which included food processing, battery storage, automobile components, specialty steel etc in November 2020. The Finance Minister of India in her 2021-22 budget Speech announced an outlay of USD 26 billion for the PLI schemes. The scheme is expected to result in minimum production worth more than USD 500 billion. ​​The PLI scheme has been carefully constructed to adhere to World Trade Organization rules.
The identified PLI sectors are Large Scale Electronics Manufacturing; Electronic/Technology Products; Telecom & Networking Products; Key Starting Materials (KSMs)/Drug Intermediates (DIs), Active Pharmaceutical Ingredients (APIs); Manufacturing of Medical Devices; Pharmaceuticals drugs; Food Products; White Goods (ACs & LED); High-Efficiency Solar PV Modules; Automobiles & Auto Components; Advance Chemistry Cell (ACC) Battery; Textile Products; Specialty Steel; Drones and Drone Components
A number of companies have applied and taken advantage of the PLI scheme. For example, in the pharma sector, 130 companies have submitted expressions of interest, particularly as the incentives relate to active pharmaceutical ingredients (APIs) and medical devices. Similarly, in the PLI scheme for large scale electronics, Samsung and contract manufacturers of Apple Iphone have availed the benefits.
For this article, let us focus on PLI for Large-Scale Electronics, one of the first 3 sectors offered under PLI in 2020. PLI for large-scale electronics manufacturing in India, has gained significant traction over the past year. Electronics manufacturing in India has grown rapidly with a Compound Annual Growth Rate(CAGR) of around 23% during the last 5 years, with domestic production of electronics hardware touching $76 billion in 2019-20.
The PLI scheme offers a simple and direct incentive based on incremental sales, designed to boost domestic manufacturing and attract large investments in mobile phone and specified electronic component manufacturing units.
The Production Linked Incentive Scheme (PLI) for Large Scale Electronics Manufacturing proposes a financial incentive to boost domestic manufacturing and attract large investments in the electronics value chain including mobile phones, electronic components and Assembly, Testing, Marking and Packaging ( ATMP) units. PLI of up to $ 5.5 billion will be awarded over a period of 5 years.
The PLI scheme extends an incentive of 4% to 6% on incremental sales for a period of five years subsequent to the base year. The scheme was notified in April 2020 and the scheme commenced in August 2020. 16 applications were approved under the first round of the scheme (5 companies under Global Champions Category, 5 companies under Domestic Champions Category and 6 companies under the Electronic Components category) with an incentive outlay of $4.8 billion.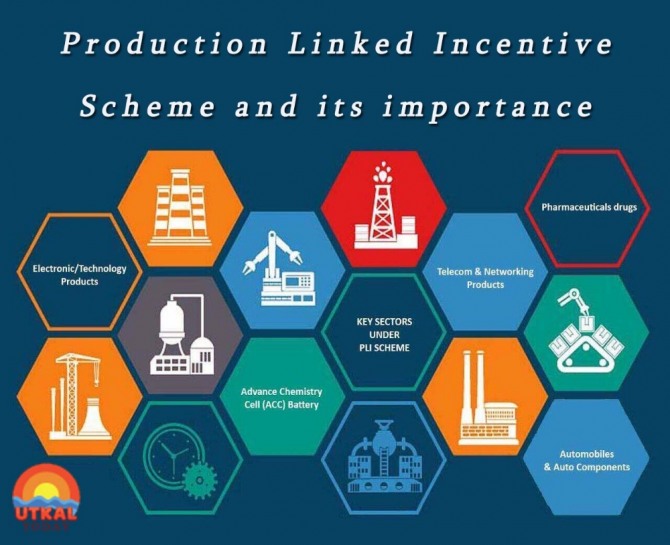 After the success of the First Round of PLI Scheme, the Second Round of PLI Scheme was launched in March 2021, which focuses on building a vibrant and robust electronic component manufacturing ecosystem. Under the Second Round, an incentive of 5% to 3% was extended on incremental sales (over base year, i.e., 2019-20) of goods manufactured in India and covered under the target segment, to eligible companies, for a period of four years. Applications received under the Second Round of PLI Scheme for Large Scale Electronics Manufacturing are in the process of appraisal.
The approved companies under the PLI Scheme for Large Scale Electronics Manufacturing include Samsung, Foxconn Hon Hai, Rising Star, Wistron and Pegatron. Out of these, 3 companies namely Foxconn Hon Hai, Wistron and Pegatron are contract manufacturers for Apple iPhones. Apple (37%) and Samsung (22%) together account for nearly 60% of global sales revenue of mobile phones and this scheme is expected to increase their manufacturing base in India. Indian companies including Lava, Bhagwati (Micromax), Padget Electronics, UTL Neolyncs and Optiemus Electronics were approved under the scheme. These companies are expected to expand their manufacturing operations in a significant manner and grow into national champion companies in mobile phone production.
Over the next five years, the Scheme is expected to lead to a total production of about $140 billion. More than 60% of production is expected to be exported. The scheme is also expected to bring in additional investment of $1.5 billion. Value addition is expected to go up from 20-25% presently to 35-40% by 2025.
by Neelam laitonjam Reporter