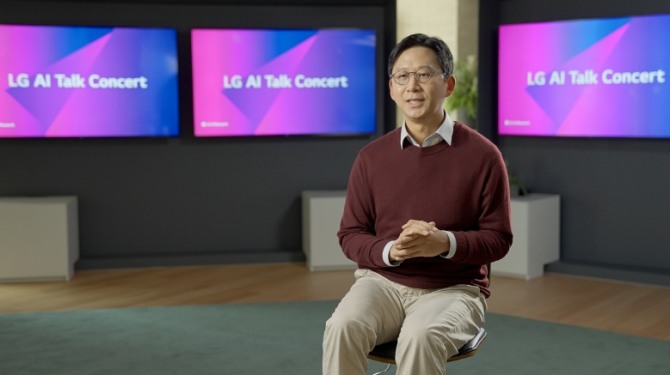 LG's hyperscale artificial intelligence (AI) 'EXAONE' is expanding its ecosystem by signing MOU agreements with global companies.
LG AI Research announced on the 20th that it has recently signed business partnerships with a global creative platform 'shutterstock' and an international medical and science journal publishing company 'Elsevier' to jointly develop the world's largest hyperscale AI.
'EXAONE,' the hyperscale AI developed by LG AI Research in December last year, can think and judge on its own based on the large-scale computing infrastructure that mimics the human brain structure.
First of all, 'EXAONE' will learn huge image data owned by 'shutterstock' to enhance its multi-modality capability to express images in text and visualize text as images.
Shutterstock, based in New York, the U.S., is the world's No. 1 company in the stock images industry that sells high-quality license images (photos, illustrations, and vector images), videos, and 3D content to companies, media, and individual customers.
'EXAONE' is also planning to jointly study DDU (Deep Document Understanding) field with 'Elsevier.'
Elsevier, a Dutch-based publishing company, has a high reputation in the field of medicine and science for more than 140 years since its establishment in 1880. It publishes an international medical journal 'The Lancet' and biological journal 'Cell.'
The DDU is a technology in which AI analyzes not only texts but also visual elements, including graphs, tables, and pictures, from academic journals such as papers and patent reports to create data that can be used by researchers of new drugs and new materials.
'EXAONE' will learn and analyze more than 100 million academic journals provided by Elsevier to establish an information databases essential for the development of new drugs and new substances.
Global Economic Reporter Myeong-seok Chae ; Translate by Gounee Yang