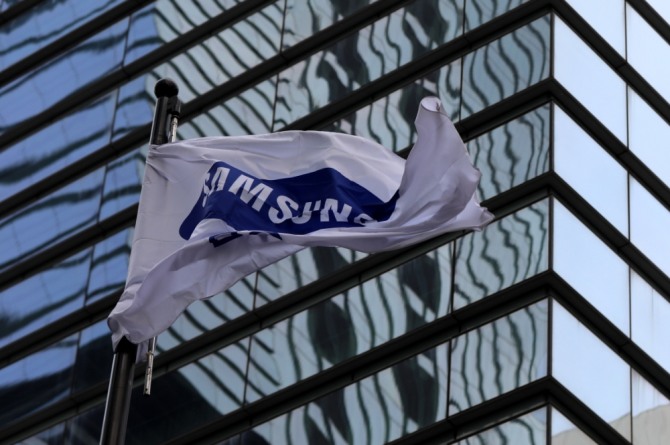 It is expected that Korean semiconductor companies will continue to make massive investment to secure share in the global market.
According to the industry on the 10th, Samsung Electronics invested 43.6 trillion won in semiconductor facilities last year.
Last year, Samsung Electronics made massive investment in memory production facilities, including extension of Pyeontaek Plant's new production line (P3), process improvement, and Pyeontaek P3 infrastructure, to meet demand for high-tech processes such as 15-nano DRAMs and V6 NAND flashes based on EUV (Extreme Ultraviolet) lithography equipment. As it adopted various next-generation technologies including EUV, the memory investment increased compare to the previous year. For foundry, it mainly invested in extension of EUV 5-nano production line at Pyeongtaek plant.
In particular, the construction of Pyeongtaek memory chip plant's new production line, so-called 'P3,' will be completed. Samsung Electronics expects that the P3 Line will be the world's largest biggest chip fabrication facility. It will be charge in mass-production of 3-nanometer foundry and high-tech memory chips.
It is also invest about 20 trillion won in construction of its second chip foundry in the U.S. Samsung Electronics is currently speeding up introducing EUV equipment with the aim of topping the non-memory semiconductor market in 2030.
Yuanta Securities predicted that annual capital expenditures by Samsung Electronics' semiconductor division will reach 40-45 trillion won over the next three years.
The detailed plan has not yet been announced, but Samsung is expected to establish P4, P5, and P6 production lines at the Pyeongtaek plant. Samsung Electronic has reportedly requested Pyeongtaek city to secure industrial water of 250,000 tons per day for production line construction. As the investment in the previously constructed Pyeongtaek Plant 2 was about 30 trillion won, the industry predicts that Samsung will invest more than 30 trillion won in construction of Plant 4.
SK Hynix also announced that it will continue to make investments in semiconductor and speed up shifting to advanced production processes.
SK Hynix invested 13.4 trillion won in facilities last year. Since 17.38 trillion won in 2018, the investment by SK Hynix had decreased to 12.747 trillion won in 2019 and 9.89 trillion won in 2020, but it has begun to increase since last year.
As SK Hynix experienced supply disruptions for core equipment such EUV, it invested part of this year's investment budget in advance in the second half of last year, and continue to cooperate with major equipment manufacturers.
This year, it is planning to continue investment in facilities, such as purchase of construction site for its new chip plant and establishment of R&D center in the U.S. According to Kiwoom Securities, SK Hynix's facility investment is expected to increase 47% year-on-year to 17 trillion won this year.
The 'Yongin Semiconductor Cluster,' an industry complex where SK Hynix invested more than 120 trillion won, will be also set to be completed within this year. SK Hynix is establishing the complex with the aim of operating it in 2026. However, the completion has been delayed for more than a year due to opposition of residents and delayed approval process.
by Global Economic Reporter Myeong-seok Chae ; Translate by Gounee Yang