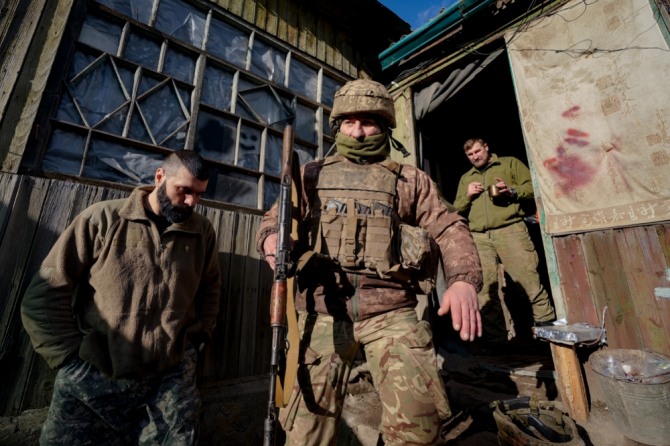 As Russia has ordered troops into Ukraine, Korean companies are also concerned about the negative economic impact.
Currently, all Korean companies that had operated local branches and subsidiaries in Ukraine have withdrawn. Korean companies entering Russia are also seeking safety measures for local workers. Companies are checking supply networks to prepare for supply chain risks, and also closely watching the situation for possible economic sanctions in the global market.
According to the industry on the 22nd, more than 10 Korean companies, including Samsung Electronics and LG Electronics, urgently returned expatriates and their families as the Korean government has banned the travel to all regions in Ukraine on the 13th.
Korean companies in Russia are also closely watching the risk of a military conflict between Russia and Ukraine. According to KOTRA, 43 Korean companies have run their business in Russia as of December last year. Those companies are not currently considering full-scale withdrawal as they have hired more local people than Koreans, but are preparing safety measures for their employees such as remote working.
Korean companies are concerned about production disruptions as well.
According to the industry, semiconductor manufacturers such as Samsung Electronics and SK Hynix are expected to suffer from material supply disruptions if the conflict between the two countries is prolonged.
Ukraine is one of the largest suppliers of core gas materials for semiconductor, including neon, argon, krypton, and xenon. In particular, Ukraine accounts for almost 70% of the world's neon gas supply.
There is also possibility of sanctions by North American and European countries.
Korean companies are particularly concerned economic sanctions by the U.S. Reuters reported on the 19th that the U.S. National Security Council (NSC) is reportedly considering imposing restriction on supply of electric devices and products to Russia if it invades Ukraine. When the U.S. calls for its alliance states to participate in sanctions against Russia, Korean companies may be affected.
According to foreign media, various products, including smartphones, tablet PCs, and console games as well as military products can be restricted from exports and imports. As a result, it can have a negative impact on many Korean companies, including Samsung Electronics, LG Electronics, and Hyundai Motor.
Samsung Electronics operates its TV and monitor production factory in the Kaluga near Moscow. LG Electronics also produces washing machines, TVs, and refrigerators at its Luza plant. Both companies rank first in Russian washing machine and refrigerator markets. In particular, Samsung Electronics had the largest share of 30% in the Russian smartphone market last year.
It is also expected that the automobile industry will be hit hard.
Automobiles and automotive parts account for about half of exports to Russia. In particular, Hyundai Motor operates its factory in St. Petersburg, Russia, and is planning to expand the business by acquiring General Motors' Russian plant.
The increase in raw material prices is also inevitable.
Recently, international oil prices have continued to rise due to Ukraine crisis.
According to the London ICE Exchange, the Brent oil price recorded $95.39 per barrel on the 21st, up 1.98% ($1.43). Global market research firms such as HIS expected that the international oil prices will remain around $80 a barrel, but some investment banks, including JP Morgan, predicted that the oil prices will exceed the $100 range.
Korea imports crude oil, naphtha, soft coals, and natural gas from Russia. If the Ukraine-Russia crisis continues for a long time, raw material price hikes as well as supply disruptions are expected.
by Global Economic Reporter Myeon-seok Chae ; Translate by Gounee Yang