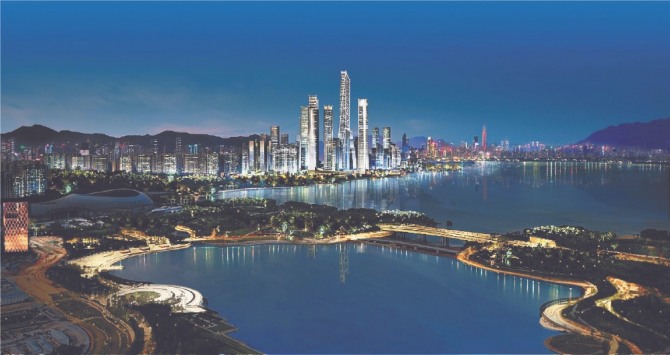 SHENZHEN ranked first in innovation capacity among major Chinese cities in 2021, according to a report released by the Institute of Scientific and Technical Information under the Ministry of Science and Technology recently.
The report monitored and assessed the innovation capability of 78 cities in the nation from five aspects, including innovation governance, original innovation capability, technological innovation, science achievements transformation and innovation driving forces.
The reports categorized innovation cities into three types based on their functions.
The three types are: cities of innovation origins, cities of innovation growth and cities of innovation agglomeration.
Shenzhen took the first place with a total points of 85.17 and is regarded as a city of innovation origin.
Hangzhou, Guangzhou, Nanjing, Suzhou, Wuhan, Xi'an, Changsha, Hefei and Qingdao entered the top 10.
Dongguan and Foshan in Guangdong Province took the 19th and 33rd places, respectively.
Shenzhen took the first place in innovation capability governance, science achievements transformation, technological innovation and innovation-driven capability.
The reports found the ratio between fixed asset investments and GDP in Shenzhen stood at 25.3 percent in average in recent three years, much lower than the national average of 68.8 percent, and the weight of public financial revenue in GDP kept decreasing, indicating Shenzhen, in general, had stridden across the phase of investment-driven development, and entered the phase of innovation-driven development, a sign of high-quality development.
Since 2010, the Ministry of Science and Technology and related departments have developed a program to build 78 cities and areas into innovation-based cities.
The 78 cities take up one- 10th of the land area in China and one-third of the population, gathering 78 percent of the investments on science and technologies and 70 percent local investments in science and technology.
The cities also own 80 percent of the invention patents, cultivating 80 percent of the high-tech enterprises in the country.
By Shenzhen Daily reporter Han Ximin