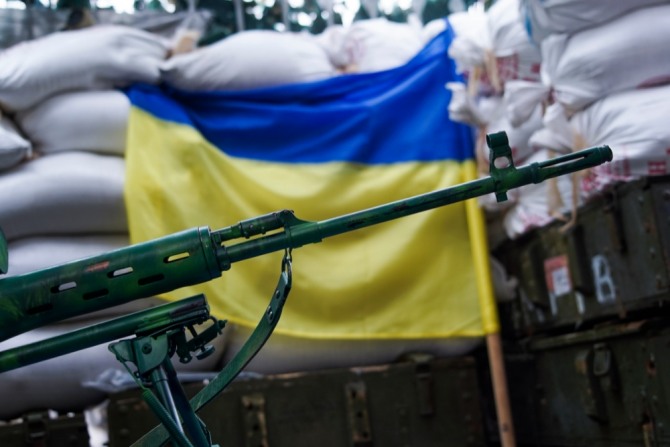 Lots of Koreans have inquired to be recruited into the Ukrainian army to protect the country from Russia's ongoing invasion.
An official from the Ukrainian Embassy in Korea said on the 3rd, "There are series of inquires about joining the Ukrainian army. About dozens of people have inquired, and most of them are Koreans."
These people asked the embassy how to join the fight against Russian forces though phone calls, e-mails, and Facebook messages. The official said, "We first check whether the applicant can join the military, and informs procedures for joining the Ukrainian army if the applicant meets certain qualifications."
On February 26, Ukrainian President Volodymyr Zelensky previously asked foreigners to join the Ukraine army, saying, "Every friend of Ukraine who wants to join Ukraine in defending the country, please come over. Everyone who is defending Ukraine is a hero."
Since the official statement released, a number of foreign volunteers have applied to join the fight against Russia. The official from the Ukraine embassy in Korea said, "One of applicants asked to send him to Ukraine as soon as possible. There are no Koreans who arrived in Ukraine yet."
The Korean Ministry of Foreign Affairs stressed that travel to all regions of Ukraine is currently banned, saying, "The ultimate goal of the government related to Ukraine Crisis is our people's safe." Koreans who enter Ukraine without permission can be punished under the passport law.
Meanwhile, since the Ukrainian Embassy in South Korea announced a special bank account to collect humanitarian donations to assist Ukraine, nearly 1 billion won has been donated for nearly 1 billion won.
by Global Economic Reporter Dae-min Chung ; Translate by Gounee Yang