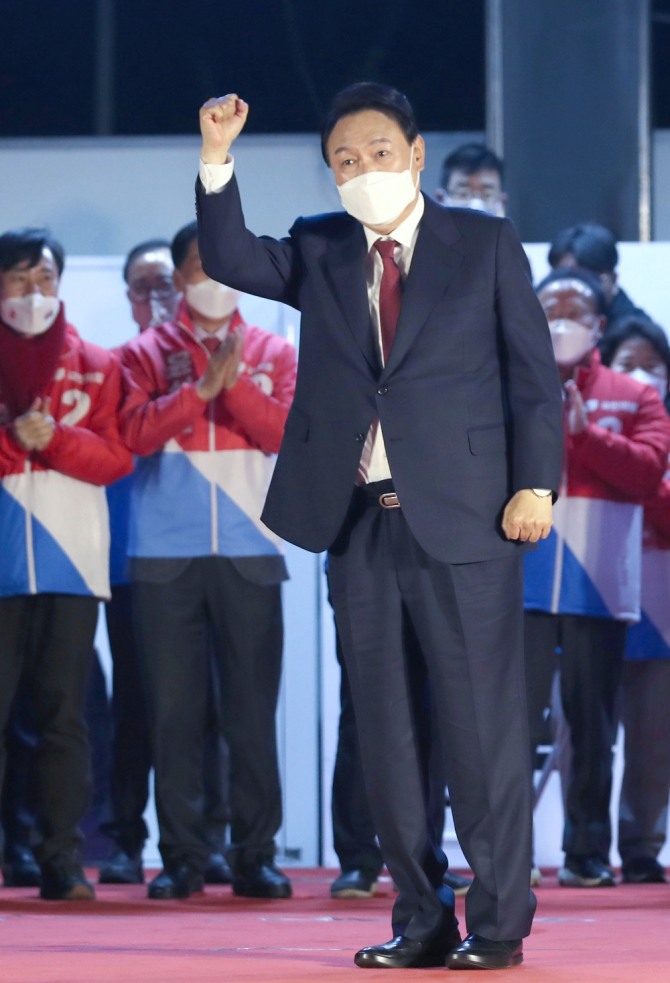 As Yoon Suk-yeol of the main opposition People Power Party won the race for 20th presidential election on the 10th, the current policies such as de-nuclearization are expected to change.
This is because one of Yoon's main pledges is to cancel the current government's de-nuclearization policy and grow Korea into a nuclear power plant powerhouse.
The one-line pledge of "Return to nuclear power generation, become the strongest nuclear power plant powerhouse" posted on the Yoon's Facebook shows a clear direction of the new government's future nuclear power plant policy.
In particular, Yoon's pledge that resumes the construction of units 3 and 4 of the Shin Hanul and immediately operates them is clearly showing the identity of his nuclear power plant policy.
The construction of Shin Hanul units 3 and 4 is the project to build two new 1,400㎿ (megawatts) nuclear power plants, and was initially scheduled to be completed in this year and next year. However, it has been virtually canceled with the Moon Jae-in government's de-nuclearization policies.
In the meantime, losses of 779 billion won occurred due to investments such as land purchase and pre-construction costs. In addition, Doosan Heavy Industries & Construction may file a compensation suit against Korea Hydro & Nuclear Power if the construction is canceled, so the further losses are expected.
However, the project is expected to resume under the new government as President-elect Yoon pledged to resume the construction of units 3 and 4 of the Shin Hanul immediately.
by Global Economic Reporter Hwan-geum Choi ; Translate by Gounee Yang