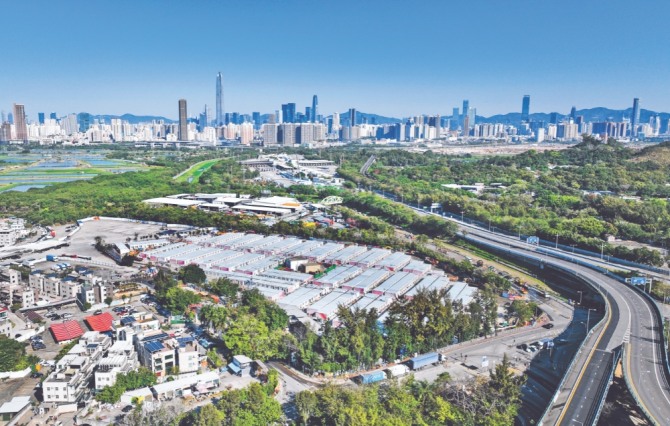 THE construction of Hong Hong's San Tin makeshift hospital for COVID-19 treatment was completed in the city Wednesday, providing 720 quarantine rooms with over 2,800 isolation beds.
The temporary hospital, located at the San Tin Shopping Mall area, is the second isolation facility that was built with the aid of the Central Government.
It took 15 days to finish the hospital's construction, which involved a total of 940 workers from its contractor, China State Construction International Holdings.
Each quarantine room is equipped with isolation beds, air conditioners, smoke detectors and fire extinguishers.
With the Central Government's full support, more isolation facilities are under construction in other sites such as Yuen Long, Hung Shui Kiu as well as on an artificial island built for the Hong Kong-Zhuhai-Macao Bridge.
The temporary facilities will provide a total of 50,000 beds and significantly increase the city's capacity to receive COVID patients, according to John Lee, Chief Secretary for the Hong Kong Special Administrative Region.
by Shenzhen Daily reporter Xia Yuanjie