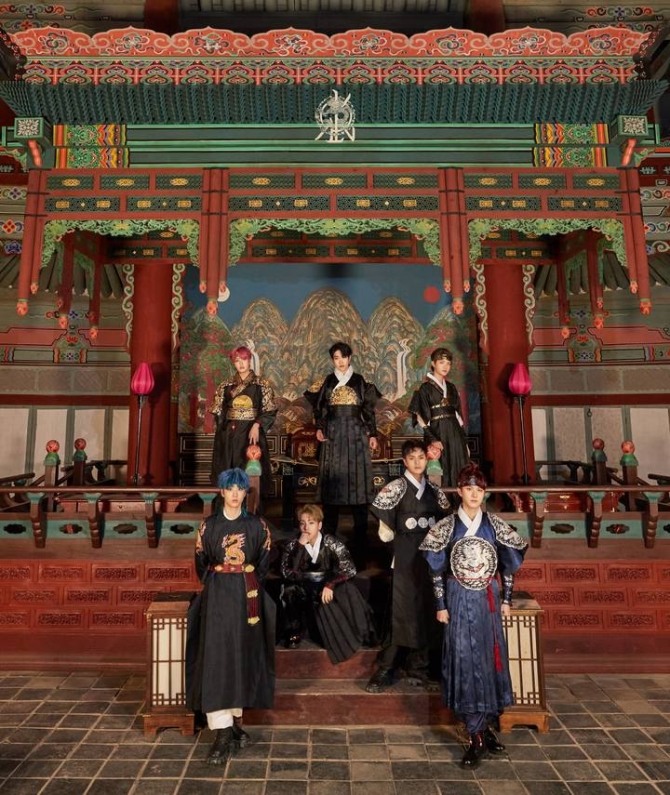 K-pop group 'Kingdom' has entered U.S. Billboard chart for the third consecutive time.
According to Billboard on the 12th, the title song 'Ascension' of Kingdom's fourth mini-album 'History Of Kingdom: Part Ⅳ. DANN' released on March 31 was ranked sixth on the Billboard's 'World Digital Song Sales' chart.
This is not the first time Kingdom has entered this chart. Last year, their second mini-album's title song 'KARMA' ranked eighth on the chart and the third mini-album's title song 'Black Crown' ranked seventh.
The 'Ascension' is the first song of fourth-generation K-pop group to rank first on five Amazon's music charts and third on iTune's Single chart in the U.S.
Kingdom's 'Ascension' is a crossover song between gugak, or traditional Korean music, and dance pop. It uses various traditional Korean instruments, including haegeum, daegeum, gayageum, and piri, and applied traditional games such as Jegichagi, tightrope walking, and masked-dance to its choreography, showing Korea's traditional beauty.
By Global Economic Reporter Da-jeong Kim ; Translate by Gounee Yang