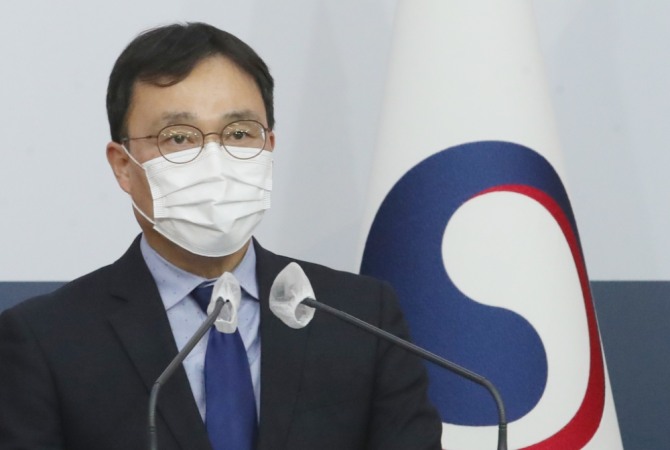 The South Korean government officially lodged a protest with Japan against Japan, continued claim over Dokdo in 2022 Diplomatic Bluebook, an annual policy report released on the 22nd.
South Korea' foreign ministry immediately issued an official statement to deliver message to protest against Japan. In the statement, Choi Young-sam, foreign ministry spokesman, said, "We strongly protest against repeated Japan's sovereignty claim over Dokdo, an integral part of Korean territory historically, geographically, and under international law. We urge Japan to immediately retract the unjust claim."
"The government will respond sternly to Japan's provocation, whatever it is, regarding Dokdo," ministry spokesman Choi Young-sam said. "The Japanese government has to clearly aware that repeating unjust claim over Dokdo will never be helpful to build future-oriented South Korea-Japan relations."
In addition, regarding the issues of 'comfort women' forced into sexual slavery by the Imperial Japanese Army, Japan said Korea has continued to make unacceptable claims to Japan in the Diplomatic Bluebook. "The 2015 agreement on the Japanese Military Sexual Slavery ("comfort women") was signed to rebuild reputation and restore dignity of victims and to heal their wounded heart," The Korean Foreign Minister said. "The Japanese government has to take right actions in accordance of the spirit of the agreement."
Meanwhile, the ministry's director general for Asia Pacific affairs, Lee Sang-ryeol, called in Naoki Kumagai, deputy chief of mission at the Japanese Embassy in Seoul, to deliver the message condemning the claim included in the 2022 Diplomatic Bluebook.
Japan's unjust sovereignty claims over Dokdo have been issued in the Diplomatic Bluebook, an annual report on foreign policies published by the Japanese Foreign Ministry every year, for 15 years since 2008, and the first time under the administration of Prime Minister Kishida Fumio. Kishida's administration was launched in October last year.
By Global Economic Reporter Kyung-hee Park ; Translate by Gounee Yang