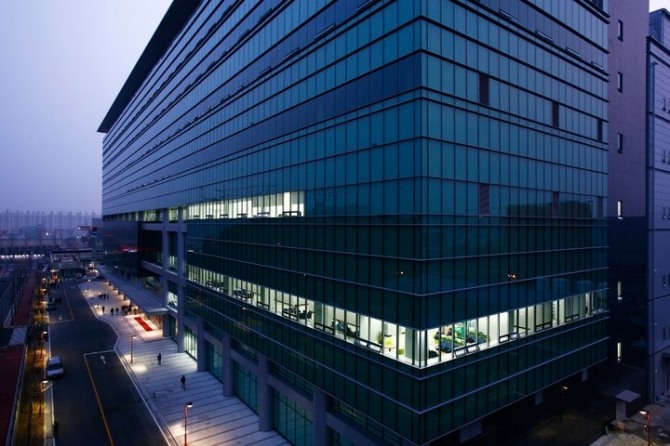 SK Hynix is considering Cheongju in Chungcheongbuk-do as its new semiconductor plant site due to the efficiency of facility investment.
According to industry sources on the 2nd, SK Hynix is highly likely to select Cheongju as a construction site for its new semiconductor plant.
Noh Jong-won, President of General Business Management of SK Hynix, recently held a first-quarter earnings conference call and said, "We plans to gradually increase production capacity to meet market demand in the next few years. The company is internally discussing to establish additional chip plants before the Yong-in fab facilities.
The investment in semiconductor facilities has recently become more important.
According to the global market analysis firm IC Insights, the total facility investment amount made by global companies is expected to reach $190.4 billion (about 229 trillion won) this year, hitting the largest. This is because semiconductor companies are focusing their investment on facilities amid continued global chip shortages.
In particular, the price of memory chip, a flagship product of SK Hynix, is expected to rise from the second half of this year. In addition, the semiconductor market is also expected to grow as demand for high-performance and high-capacity products has continued to increase.
Companies are increasing their investment in facilities to secure share in the next-generation chip market. Micron, the world's third-largest DRAM producer, announced the plan to make large investment in semiconductor facilities. This is the reason why the second-largest DRAM firm SK Hynix is expected to announce the facility investment.
On the other hand, SK Hynix's investment is relatively delayed.
SK Hynix previously decided to invest a total of 120 trillion won to build four semiconductor plants in Yongin Semiconductor Cluster and complete by 2023, but it was delayed. As it submitted the construction plan to the Yongin city government, the project is expected to be resumed but the expected completion has been delayed to 2025. Even this is still unclear as construction procedures such as obstruction removal remain. It has been also difficult for SK Hynix to secure a construction site in Icheon after establishment of M16, a DRAM production plant completed early last year.
As a result, SK Hynix is expected to select Cheongju for it new plant. Cheongju has been mentioned as an alternative for SK Hynix's fab facilities due to the delay of Yongin semiconductor cluster project. SK Hynix previously purchased 433,000
㎡
of factory site in Cheongju in 2019, and the construction of an industrial complex has been also completed. On the other hand, it has not secured land for new plant in Icheon after the M16 plant.
SK Hynix said, "The company is considering constructing a new plant using the existing site, but nothing has been decided yet."
by Global Economic Reporter Mi-yeon So ; Translate by Gounee Yang