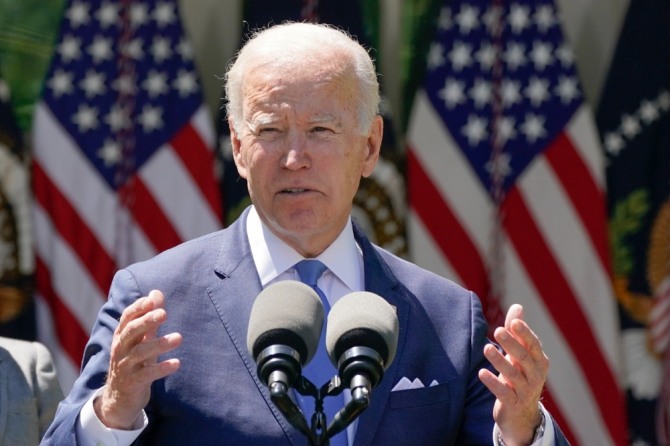 The U.S. president Joe Biden is expected to focus on the economic and security issues during his visit to South Korea on May 20-22 to attend the Korea-US Summit.
In addition to the Korea-US Summit to be held at Yongsan Presidential Office on May 21, Biden could also visit Camp Humphreys, a U.S. army garrison in Pyeongtaek, and nearby Samsung's semiconductor plant in there.
The Biden administration is focusing high-tech industry supply chains, including semiconductors, on its allies, and South Korea is one of the major partners.
The former U.S. President Donald Trump, who visited Korea in July 2017, previously visited Samsung's semiconductor plant in Pyeongtaek by helicopter and said he was surprised by the large scale of the plant.
President Biden may also visit to the Demilitarized Zone (DMZ).
The final decision is expected to be made later depending on the president's schedule, but Biden is reportedly considering a trip to DMZ.
Jen Psaki, a White House press secretary, also proposed Biden's DMZ visit during a briefing on the 12th, adding that the details of its schedule were being finalized.
An official from the presidential office also said on the phone call on the 17th, "We are still arranging the detailed schedule with the U.S., but past U.S. presidents used to visit the DMZ during their trips to South Korea."
If President Biden visits the DMZ, attention is being paid whether President Yoon Suk-yeol will accompany him. Usually, the U.S. president visited the DMZ without accompanying the Korean president.
In 1983, then President Ronald Reagan traveled to the DMZ for the first time in. Then President Bill Clinton visited it in 1993. George W. Bush and Barack Obama made their visits to the DMZ in 2002 and 2012, respectively.
Then President Donald Trump visited the DMZ by helicopter during his visit to Korea in 2017 and returned due to foggy weather. He met with former President Moon Jae-in and North Korean leader Kim Jong-un at Panmunjom in the DMZ in June 2019.
Biden already traveled twice to the DMZ in 2001 as the chairman of the Senate Committee on Foreign Relations, and again in 2013 when he was the vice president under the Obama administration.
President Biden's security issues are expected to be variables as North Korean has continued military provocations and appears to be ready for the 7th nuclear test.
At the dinner after the summit, business leaders from Korea's four major groups, Samsung Electronics Vice Chairman Lee Jae-yong, Hyundai Motor Group Chairman Chung Eui-sun, SK Group Chairman Chey Tae-won, and LG Chairman Koo Gwang-mo, are expected to attend. Some of the U.S. business officials will accompany President Biden.
President Biden is also reportedly to meet with former president Moon Jae-in.
by Global Economic Reporter Mi-yeon Soh ; Translate by Gounee Yang