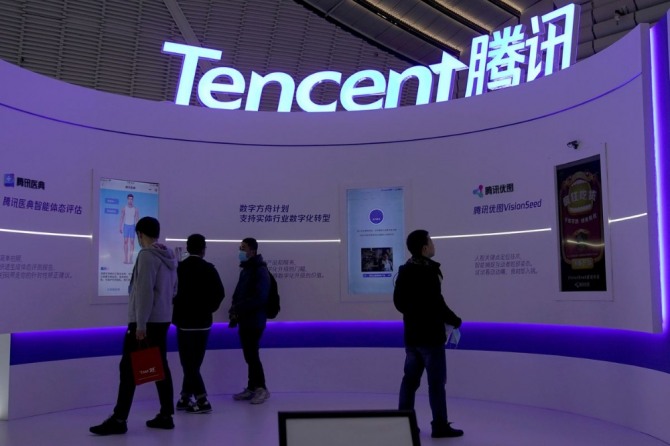 SHENZHEN-HEADQUARTERED tech giant Tencent released its Sustainable Social Value (SSV) Report 2021 on Monday, unveiling its explorations and practices in the area of sustainable social value innovation last year, Shenzhen Economic Daily reported.
The report, Tencent's first on sustainable social value, disclosed that the firm had invested over 120 billion yuan (US$17.7 billion) in R&D, with an average annual growth rate exceeding 30% over the past three years.
The company plans to invest 10 billion yuan in basic scientific research in the next 10 years, funding 200 to 300 outstanding scientists and offering long-term support for mathematics and material sciences, and biology and medical sciences.
Since Tencent announced that sustainable social value innovation as its core strategy and established an SSV division in April 2021, the company has explored other fields such as basic sciences, educational innovation, rural vitalization, carbon neutrality, FEW (Food, Energy and Water), public contingency plans, gerontechnology, digital culture and public welfare digitalization.
For the first time, Tencent published its achievements of creating value for society. For the firm's R&D practices, its investment reached 51.88 billion yuan in 2021, doubling the figure in 2018, with the number of R&D personnel increasing by 41% year on year and over 6,000 newly added R&D projects.
In terms of employment, the firm's WeChat ecology generated 36.84 million jobs in 2020, up by 24.4% year on year.
In the report, Tencent's chairman Pony Ma noted a decelerating pace of revenue and profit growth, yet stressing that "it is a chance to shift gears and pursue higher-quality development."
According to him, the tech giant will center more on user value, sci-tech innovation and social responsibility, while sticking to the vision of "tech for good."
By Shenzhen Daily reporter Xia Yuanjie