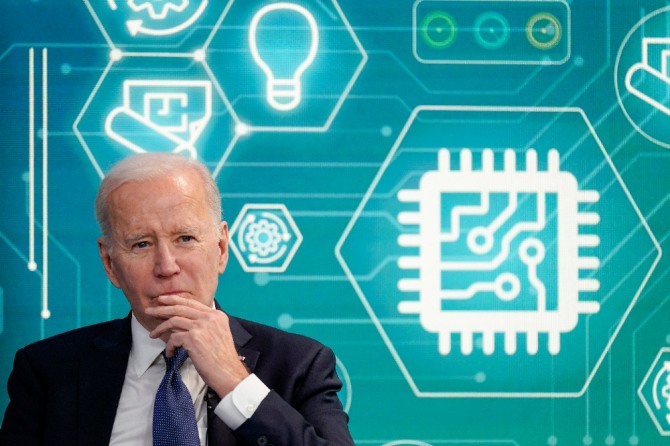 South Korean Ministry of Industry explained the reason why Korea is pushing for joining in the Indo-Pacific Economic Framework (IPEF) is continued global supply chain issues caused by Covid-19 pandemic.
"After the COVID-19 pandemic, the global logistics industry put more value on 'resilience' than 'efficiency,'" said the industry ministry said on the 19th. "South Korea will join the IPEF to strengthen the resilience to flexibly respond to climate change, supply chain risks, and pandemic."
It continued, "If we join the IPEF, it will be enable to build a comprehensive regional economic cooperation in Indo-Pacific regions. It is also expected to contribute to diversifying and stabilizing supply chains, including semiconductor, clean energy, and core minerals."
The industry ministry said, "Korean companies will able to strengthen their competitiveness for future businesses such as digital and new technologies by cooperating with major countries such as the U.S. and Japan, and also will expand opportunities to enter the Indo-Pacific market by investing in infrastructure, strengthening capabilities, and participating in joint projects."
It also mentioned the schedule after joining the IPEF, saying, "The final plan will be made through negotiations with member countries. We expect to hold high-level and working-level discussions as soon as possible."
Regarding some opinion that Korea's participation in the IPEF is to counter China's influence, the industry ministry explained, "The IPEF pursues tolerance and openness, and the government has also agreed the IPEF should be an inclusive and open economic cooperation for regional development.
"In addition, Korea is pushing for boosting the RCEP (Regional Comprehensive Economic Partnership) activities and joining the CPTPP (Comprehensive and Progressive Agreement for Trans-Pacific Partnership) as well," said the ministry. "By using various cooperation channels, we will solidify economic cooperation with China."
by Global Economic Reporter Myeong-seok Chae ; Translate by Gounee Yang