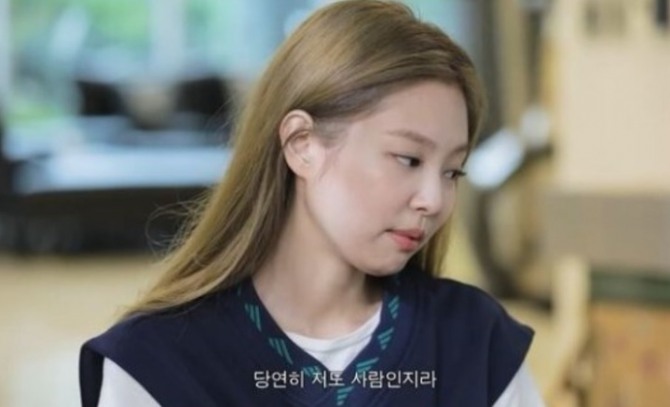 K-pop group BLACKPINK's Jennie updated her official YouTube channel.
Jennie updated a video on her YouTube channel on the 6th and said, "I'm only human so it's hard to quit scrolling my phone after getting in bed."
"These days, I'm trying to turn off my phone, and play a movie I wanted to watch or music," she added.
Jennie also said, "I've never tried because I was shy, but I want to work on my YouTube channel with my team. By talking with my crew, I want to make a nickname for our subscribers and more communicate with them."
Previously, a photo taken in Jeju Island was posted online. In the released photo, a couple believed V and Jennie wears sunglasses and drives on Jeju. Some pointed out that Jennie and V posted photos of Jeju's trip on their social media, making the rumor more trustful.
Their agencies have still stayed silent over the rumors.
By Global Economic Reporter Da-jeong Kim ; Translate by Gounee Yang